St Columba's United Reformed Church
30 Northumberland Square | North Shields | NE30 1PW
Weekly Update #66
4th July 2021
From the Minister                             It's Only a Game?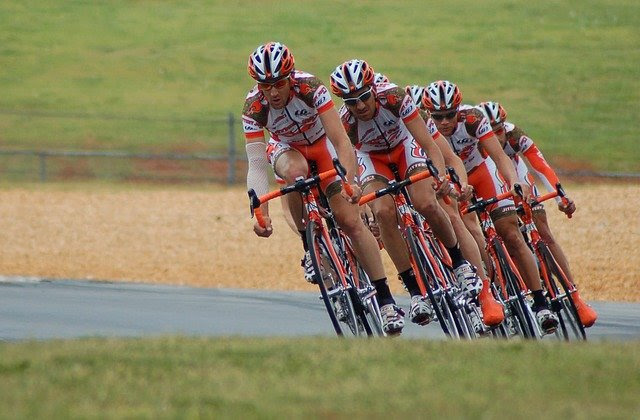 I enjoy watching most sports, and at the moment both The Euros and the Tour de France feature prominently in my television watching, and Wimbledon has just started. Even at this early point, there have been several painful, spectacular crashes on le Tour. Substantial safety measures have put in place in recent years, but the number of crashes remains the same. The solution, one commentator said, is simple: don't ride so fast, so close together – but the desire to win trumps all. There's a good argument for saying that God, portrayed as relaxing to enjoy creation (Genesis 2:2-3), has designed play to be part of our flourishing. So, enjoy whatever game you play or watch, to whatever level you can, though remembering it's a game, not a god.
Trevor
Prayer
O God, thank you for all the opportunities for play in my life.
May those who take part in sports be safe and excel, finding enjoyment and fulfilment.
Amen.
WORSHIP FOR SUNDAY 4TH JULY
10.30 a.m. Service at St Columba's United Reformed Church
Led by the Reverend Trevor Jamison

See below for how to book your place
FIRST SUNDAY OF THE MONTH WORSHIP ON ZOOM AT 6.30 P.M.
'Power is Made Perfect in Weakness' – Really?
Service led by Trevor Jamison.
Includes communion, so bring your bead and wine!
Hymns
All people that on earth do dwell
From the breaking of the dawn to the setting of the sun
Bread is blessed and broken
Praise, I will praise you, Lord
Join Zoom Meeting        Meeting ID: 839 5826 7314        Phone: 0131 460 1196
Photo by Clay Banks on Unsplash
                                Worship Services in the Building
You need to book
 your seat for a service in the building. To do so, please contact Alison Drew
 between 9.00 a.m. and 12.00 noon.
on the Friday immediately prior to that service.
We have one 30-minute service at 10.30 a.m. Physical distancing and wearing of face coverings are observed, but those from the same household should be able to sit together.
Seats will be filled from the front of the church to the back, and you must take the seat allocated to you by the stewards.
Other options for worshipping at home on Sunday
Online            URC audio service   https://devotions.urc.org.uk/                 10.00 a.m.
Radio              Radio 4                                  Sunday Worship                    8.10 a.m.
Television      BBC1                                     Songs of Praise                      1.15 p.m.
DISCLAIMER: tv and radio schedules can change, so check the timings are correct!
11th July – URC General Assembly worship available online

The United Reformed Church General Assembly meets (online) from the 9th to 12th July. On Sunday 11th July at 11am, you can join the URC in an act of worship from its General Assembly.
Bible readings for This Week
2 Samuel 5:1-5, 9-10           David becomes King and Jerusalem becomes his capital
Psalm 130                            The glory of Zion / Jerusalem
Ezekiel 2:1-5                        Called to be a prophet, even if people won't listen
Psalm 123                            'Have mercy upon us, O LORD, have mercy'
2 Corinthians 12:2-19           Visions, and 'power is made perfect in weakness'
Mark 6:1-3                            Jesus, rejected in Nazareth, sends disciples elsewhere
You can read the Bible passages online at https://www.biblegateway.com/
Reflection on the Readings
Nathan Coley's artwork, 'There Will Be No Miracles Here, sits in the grounds of the Scottish National Gallery of Modern Art in Edinburgh. Apparently, it references a seventeenth century French royal proclamation which aimed to dampen down excitement among pilgrims to the French village of Modseine. It seems that there is a relationship between expectation and miracles. When people in Jesus's home town, Nazareth, rejected him, Mark tells us, 'he could do no deed of power there, except that he laid his hands on a few sick people and cured them.' (6:5) Don't you just love the 'except that' in the case of Jesus. In difficult times, yearning for miracles might be a distraction from what need to be done, but rejecting their possibility might become a self-fulfilling prophecy.
IMAGE: https://commons.wikimedia.org/wiki/File:There_Will_Be_No_MIracles_Here,_Edinburgh.jpg
For a comment on the artistic and spiritual meaning of the artwork https://thevcs.org/open-unexpected/there-will-be-no-miracles-here
Something Old, Something New:
Conversations about Amos and Galatians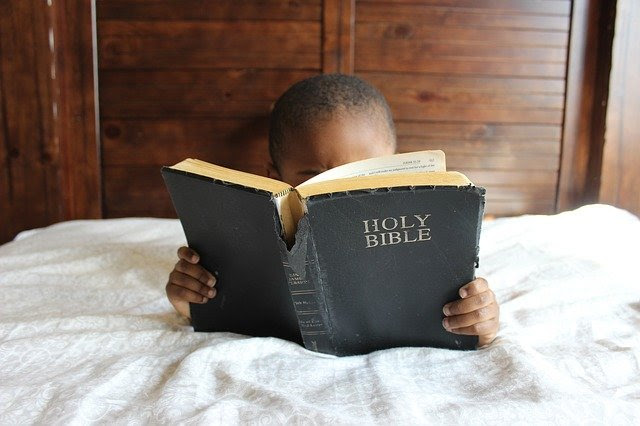 Thursdays 15th and 29th July, 7.15 p.m. – 8.30 p.m.
 Two conversations (on Zoom), one about an Old Testament prophetic book, the other concerning a (very) angry letter from the Apostle Paul to Christians in Galatia, led by the Reverend Trevor Jamison. These are open to all, and no previous knowledge is required in order to take part.
Image by Free-Photos from Pixabay 
Join Zoom Meeting       Meeting ID: 823 3594 7654        Phone: 0131 460 1196
What Happened at Church Meeting?
Church Meeting took place on 23rd of June. We were updated about plans for remembrance and celebration events when we (finally) emerge from restrictions related to the pandemic. We also had a substantial discussion about appropriate future patterns of worship for the congregation – how many services? What types of services? And much more …
You can read about it in the minutes of the meeting in the email version of the Weekly Update.
St Columba's Coffee and Conversation
on Saturdays at 10.00 a.m.
Meet friends for conversation and company, online or by phone
To join the Zoom meeting, click here.
Meeting ID: 895 7928 8148     Passcode: 859649     Phone: 0131  460 1196
Keeping in Touch – Your contact details
If your contact details (address, telephone or email) change please make sure to inform our Church Secretary Alison Drew.
You can contact your designated Elder, the Minister, or Church Secretary.
Minister: Reverend Trevor Jamison                 Church Secretary: Alison Drew
minister.northshieldsurc@gmail.com               [email protected].com
0191 290 1193         07896 899538                 0191 251 9774
Copyright © 2021 St Columba's United Reformed Church, All rights reserved.
Registered Address:
St Columba's United Reformed Church
30 Northumberland Square
North Shields, Tyne and Wear NE30 1PW
United Kingdom
St Columba's United Reformed Church Charity is a registered charity in England & Wales, number 1164784.