St Columba's United Reformed Church
30 Northumberland Square | North Shields | NE30 1PW
Weekly Update #110
29th May 2022
From the Minister                                     61, 370, 400, 000 bits of plastic
Along with some others at Saint Columba's, and in the company of many others in the UK, I have just taken part in the Greenpeace Big Plastic Count – one week of counting all the bits of plastics I recycled or binned. Now the results are in our manse household. If all households are the same as us, the UK uses 61, 370, 400, 000 bits of plastic every year. That's sixty-one 
billion
, three hundred and seventy million, four hundred thousand bits of plastic.
6% of that plastic is sorted and reprocessed in the UK to make new materials
9% is exported, often to countries in the Global South, with concerns about how much is actually reprocessed
30% goes into landfill, releasing harmful gases into the atmosphere, and carrying microplastics into surrounding areas
55% is incinerated, risking releasing carbon, toxins and pollutants into the atmosphere, with accompanying risks to health and to the climate.
These are sobering statistics, particularly for those who say that they love God, the creator, and love our neighbours as we would want to be loved. I'll be taking a look at the suggestions in Greenpeace's Living With less Plastic Handbook for practical actions I might take to make things a bit better. https://thebigplasticcount.com/media/Living-with-less-plastic-handbook.pdf
Trevor
Images: https://thebigplasticcount.com/ and  kalhh from Pixabay
Prayer
Generous God, thank you for all of the good things that come to me in life, including the helpful gift of plastics. Help me to use them well, to give glory to you and for the benefit of my neighbours. Amen.
WORSHIP SERVICES AT ST COLUMBA'S
WORSHIP SERVICES THIS SUNDAY – Sunday 29th May
10.30 a.m. service at church
A service celebrating the Ascension of Jesus Christ – led by Trevor Jamison
3.00 p.m. Messy Church
Participative worship for all ages, featuring craft activities that help us learn and worship together, and a time to eat and drink together
6.30 p.m. service at church
Our monthly, last-Sunday-of-the-month evening service at church. An opportunity to experience music, hymns, prayer and reflection in an intimate setting. This month, led by a team of members from St Columba's – also on an Ascension theme.
Sunday 5th June
6.30 pm Zoom Communion Service
Worship for Pentecost
A service led by Trevor Jamison, celebrating the Holy Spirit at work in the Church and the World
Join Zoom Meeting  https://us02web.zoom.us/j/87013502043
To join by phone: 131 460 1196 Meeting ID: 870 1350 2043
Covid Precautions Update
Face masks are no longer required when worshiping in the church building, though anyone wishing to wear a mask when in worship is very welcome to do so. For further information about our Covid precautions please see HERE
NEXT WEEK – Sunday 5th June
10.30 a.m. service at church,
Marking the Platinum Jubilee of Queen Elizabeth
A service led by Trevor Jamison
followed by a 'Faith Lunch'
(bring food for yourself and to share with another).
If you are planning to stay for the lunch after the service on Sunday, please let Norma McAvoy know if you are bringing sweet or savoury food to share.
Bible readings for this week
Bible readings for this week                
Acts 1:1-11              Jesus departs, and the disciples are left with a question
Psalm 47                 God rules over the nations of the world
Psalm 93                 God rules over the fabric and life of the world
Ephesians 1:15-23  A prayer for the church of Jesus Christ
Luke 24:44-53         Jesus departs, and the disciples respond with worship
You can read the Bible passages online at https://www.biblegateway.com/
Reflection on the Readings                     Not Just Standing Around 
There are two accounts of the Ascension of Jesus, one at the end of Luke's Gospel and one at the beginning of Acts. The same person probably wrote both, but they are not identical. Acts leaves us with a question to the disciples:  'Men of Galilee, why do you stand looking up toward heaven?' (1:11) The Gospel concludes with the disciples returning to Jerusalem, worshipping Jesus, and spending time in the temple blessing God. (24:52-53) The disciples' worship is an answer to the question: "We're no longer standing here. We've moved on to worship." All the same, it's not the whole answer. The Book of Acts provides a fuller answer. After their return to Jerusalem the church would grow in numbers, sending representatives to all sorts of new places to share the story of God's love made known in Jesus Christ. Worship is a disciple's essential first response to God, then other things must follow on.
Image: Women at the Grave of Christ and Ascension of Christ, c. 400 A.D., Milan or Rome. Photo by Andreas Praefcke – all rights released
News and Notices
Fire Drills at St Columba's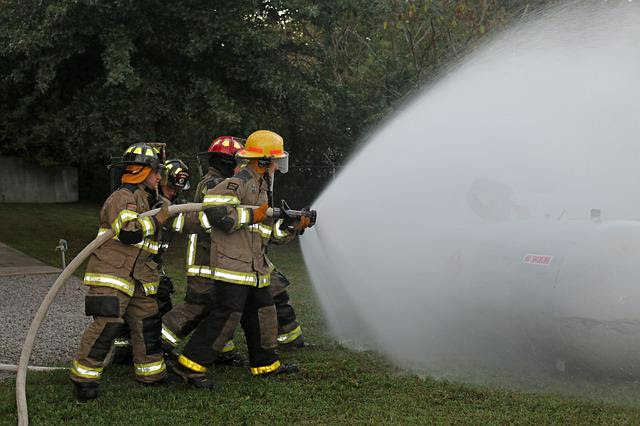 It's a long time since we held a fire drill at St Columba's. So, some Sunday soon, we are likely to hold a practice during a morning service. If we ever had to "do it for real" we would want evacuation of the building to go well, so we need to practise, to make sure that's what would happen. If and when the fire bell rings, don't be frightened, but do treat it seriously, and follow directions about leaving and returning to the building.
Image: Image by Shelly Torok from Pixabay
Jubilee Coffee Morning at Church
Queen's Platinum Jubilee Coffee Morning
At Saint Columba's
Saturday 4th June, 10.00 a.m. – 12.00 p.m.
Strawberry and Cream Scones
Cheese Scones
Tray Bakes
Jubilee Raffle
Proceeds from sales and from the raffle to go to North Tyneside Young Carers
Come along and bring your friends!
No Longer Jew or Greek, Slave or Free, Male and Female…
Second meeting – Tuesday on Zoom, Thursday in-person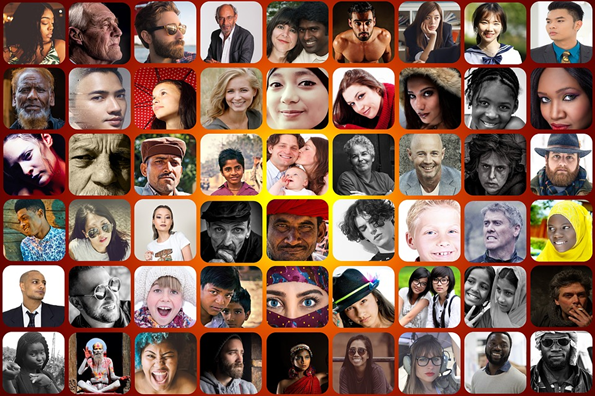 The second of three meetings, exploring and celebrating being diverse people, united in one Church – Tuesdays on Zoom, repeated in-person on Thursdays – led by Trevor Jamison
Tuesday 31 May / Thursday 2 June at 7.15 p.m.
Acts 16:16-40                    Slave and Free
A male Jewish follower of Jesus, from Tarsus (Turkey/Asia), while visiting the town of  Philippi (Macedonia/Greece/Europe), renders a (probably Gentile) female slave worthless to her (probably Gentile) owners. This leads to uproar, violence and a jailing.
Image by Gerd Altmann from Pixabay
Meetings on Zoom, Tuesday May 24th, 31st and June 7th at 7.15 p.m.
To Join Zoom Meeting https://us02web.zoom.us/j/86830082761
Meeting ID: 868 3008 2761  To join by phone: 0131 460 1196
Meetings in-person, Thursday May 26th and June 2nd and 9th at 7.15 p.m.
at Saint Columba's United Reformed Church, North Shields
Saturday 2nd July – Trip to Beamish – Note correction about how to sign up
URC Northern Synod are gathering together to give thanks to God for 50 years of the United Reformed Church which was founded in 1972.
Enjoy a day at Beamish Museum and come and join us to celebrate in the Marquee.
There will be things to make, a picnic lunch, tea and birthday cake and a service of celebration suitable for all ages.
You can pop in to the marquee at any time to do crafts, spend time at prayer stations and engage in activities for every age, but we will have picnic lunch together from midday and then a service of thanksgiving at 3pm.
There is no charge for the event, but tickets must be booked in advance
A list will be placed on the noticeboard in the Church Hall for anyone interested in going to Beamish.  Please put your name on the list if you would like to go.  Alison Drew is organising the booking for St Columba's, so please do not book directly with Northern Synod. If enough people sign up, transport may be organised.
Next Week's Update
Next week's Update will be edited by Trevor Jamison. To get your information in both the online and printed editions please have it with him by Tuesday.
Keeping in Touch
You can contact your Elder, the Minister, or Church Secretary.
Minister: The Reverend Dr Trevor Jamison     Church Secretary: Alison Drew
minister.northshieldsurc@gmail.com               [email protected]
0191 290 1193         07896 899538                 0191 251 9774
Copyright © 2022 St Columba's United Reformed Church, All rights reserved.
Registered Address:
St Columba's United Reformed Church
30 Northumberland Square
North Shields, Tyne and Wear NE30 1PW
United Kingdom
St Columba's United Reformed Church Charity is a registered charity in England & Wales, number 1164784.