St Columba's United Reformed Church
30 Northumberland Square | North Shields | NE30 1PW
Weekly Update #93
January 30th 2022
From the Minister                                       Preferential Treatment
Nathan Colley's There Will Be No Miracles Here is an art work that sits in the grounds of the National Gallery of Modern Art in Edinburgh. It references notices put up to discourage people visiting a pilgrimage site in France which had gained such a reputation for miracles that it was getting overrun by pilgrims. I'm not against miracles(!) but by their nature they don't happen all the time, so it's best not to depend on them for planning purposes. For example, it would have been foolish for a church or other group to think they could ignore precautions against COVID, and that God would bail them out with a miracle, if needed. Instead, all God has provided us with is scientists, advice and vaccines, doctors, nurses and hospitals, and lots of people of good will and determination. You might or might not call some of these things 'miracles'. They certainly qualify as divine gifts, and so as reasons to be thankful.
Trevor
Image: There Will Be No Miracles Here Nathan Coley, Scottish National gallery of Modern Art.
Prayer
O God, thank you for any miracles that have come along in my life. And thank you for the many good things you give to me day after day. Amen.
WORSHIP SERVICES AT ST COLUMBA'S
Sunday 30th January at 10.30 am. – 
service led by the Reverend Trevor Jamison
After-service refreshments in the church hall are due to recommence from today
Sunday 6th February at 10.30 a.m. – service led by the Reverend Trevor Jamison
Sunday 6th February at 6.30 p.m. – Zoom Communion Service – led by Roberta Ritson and Trevor Jamison
Bible readings for this week
 (from the Revised Common Lectionary)
Jeremiah 1:4-10                   God puts words into the mouth of Jeremiah
Psalm 71:1-6                        God knows us from before we're born
1 Corinthians 13                   Unless your actions are informed by love …
Luke 4:21-30                        Jesus: love him or loathe him?
You can read the Bible passages online at https://www.biblegateway.com/
Reflection on the Readings            Putting words into others' mouths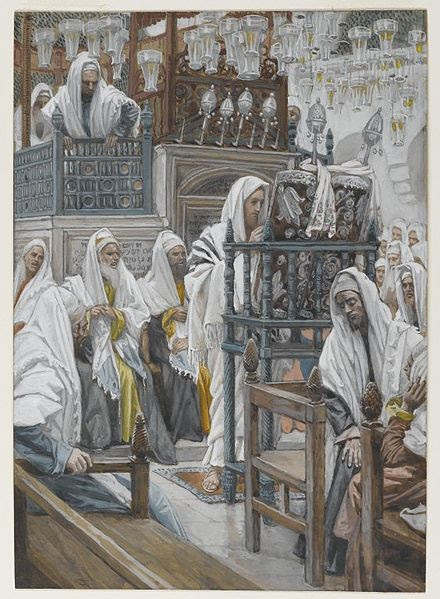 In two of this week's readings words are put into the mouths of others, once to reassure and once to provoke. Jeremiah, who is worried about his ability to speak God's message since he is 'only a boy' (1:7) is reassured: 'the LORD … touched my mouth,' saying, 'now I have put my words in your mouth.' (1:9) Jesus, on the other hand, provokes his listeners in the Nazareth synagogue. At first 'they spoke well of him' (4:22), but when he suggests that they will complain when he does not give them what they want, they are enraged (4:28) and set out to kill him (4:29). It's good when we feel assured of God's love and help. It's challenging when things seem to go better for others, when we've convinced ourselves we're just as deserving, or more so. Maybe they should have concentrated on what they had been given – Jesus as their teacher – which was no small thing, rather than looking at what others received, and complaining, Better, as the song says, to 'count your blessings, name them one by one, and it will surprise you what the Lord has done.'  (Johnson Oatman, 1856-1922)
Image: Jesus Unrolls the Book in the Synagogue James Tissot (1836-1902)
News and Notices
News from Church Meeting
Church meeting took place after the morning service last week. Minutes of the meeting will follow in due course, but here's news of some of the things we discussed and decided. We discussed evening services at the church and decided to have a monthly service, beginning in March and going through to September, and to review how that's going at our September Church Meeting. We heard encouraging news about progress on beginning work on the façade and roof of our building. We also were told about plans for imaginative 'prayer happenings' to take place during Lent this year.
Learning From Luke – Thursday February 3rd at 7.15 p.m.
Trevor Jamison leads our third conversation in this series, asking, 'Why does Jesus call Herod a fox, and what about the chickens?'
Everyone welcome. No previous knowledge or involvement is required in order to take part.
To join this and subsequent meetings, click here.
To join by phone:     0131 460 1196           Meeting ID: 878 1032 5730
Image: https://bibleproject.com/
IT Skills Day
Saturday 5th February,
10.30 a.m. – 3.00 p.m.
A 'drop-in at any time' event, open to all, taking place at St James's United Reformed Church in Newcastle city centre.
An opportunity to learn new skills and have your IT questions answered.
SAVE THE DATE
Prayer Workshop, Saturday February 19th 2022, 10.00 a.m. – 12.00 p.m.
Trevor Jamison will lead a workshop on leading prayers in worship. This is a chance for those who've never done this to 'give it a go' (with no future obligation implied!). Those who have led prayer in past can brush up their skills and share their experience with others. Further details to follow.
Cedarwood Trustees Sought
The Cedarwood Trust, which works to strengthen the community in Meadow Well, North Shields, is expanding its Board of Trustees, with four new positions. For further information about this volunteering opportunity, click here.
Keeping in Touch
You can contact your designated Elder, the Minister, or Church Secretary.
Minister: Reverend Trevor Jamison                 Church Secretary: Alison Drew
minister.northshieldsurc@gmail.com               [email protected]
0191 290 1193         07896 899538                 0191 251 9774
Copyright © 2022 St Columba's United Reformed Church, All rights reserved.
Registered Address:
St Columba's United Reformed Church
30 Northumberland Square
North Shields, Tyne and Wear NE30 1PW
United Kingdom
St Columba's United Reformed Church Charity is a registered charity in England & Wales, number 1164784.