St Columba's United Reformed Church
30 Northumberland Square | North Shields | NE30 1PW
Weekly Update #81
31st October 2021
From the Minister               Reform or Reformed?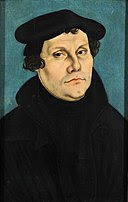 I've lost count of how many times I have told people that the name of our denomination is not the 'United Reform Church' but the 'United Reformed Church'. Adding the 'ed' unto 'Reform' seems to be beyond many people. In a congregation I was associated with previously, the church member who sent out birthday cards signed them, 'from your friends at _____ United Reform Church'. In a recent issue of our denominational magazine, Reform (why didn't we call it, Reformed?), an advert from a prominent URC institution omitted the 'ed'. Apart from enjoying the opportunity for a rant, I mention this because 31st October is Reformation Sunday. It marks the day in 1517 when Martin Luther published a series of questions about the nature of Church and Christian faith. This triggered an ongoing process of reform (and conflict) within the Church. Those who associate themselves with the approach to Church life, one that says we're always in need of reform and are reforming, are called 'the Reformed'. Being Reformed doesn't mean we think we're perfect – quite the opposite. It means we recognise the need to keep examining our life and be open to change, always striving to be more like the Church God wants us to be today.
Trevor
Image: Martin Luther by Lucas Cranach the Elder, Public domain, via Wikimedia Commons
p.s. Our evening Zoom service on 7th of November will be on the theme, 'I didn't get where I am today with being Reformed', asking, 'How can we be more like the Church God wants us to be today?'
Prayer
O God, just as you give light to this world by the rays of the sun, so also enlighten my mind by your Spirit, that you may guide me in the way of your righteousness. Amen.
(Based on a prayer by the 16th century Reformer, John Calvin)
CONTINUING TO STAY SAFE IN WORSHIP
Click Here
 to remind yourselves of how things work at this time to keep people safe in the building.
Communion Services in the Church Building
We return to having communion services in the church building from November 7th, and on the first Sunday morning of each month thereafter. Practices we will follow to keep people safe include:
Those preparing the bread and wine will wear gloves and masks
The two serving Elders will also wear gloves and masks
They will serve the bread to each member, using sugar tongs
They will hand the glass of wine to each member
Used glasses are placed on chairs and collected after the service – only by the two serving Elders
Sugar Tongs Request!
If you are able to offer a pair of sugar tongs for use during our communion services, please contact Alison Drew.
Image: Robert Wilson, CC0, via Wikimedia Commons
Options for worshipping at home on Sundays
Radio 4                   Sunday Worship                                                                  8.10 a.m.
Online                    URC audio service   https://devotions.urc.org.uk/              10.00 a.m. 
Television              BBC 2  Songs of Praise                                                      1.15 p.m.
DISCLAIMER: tv and radio schedules can change, so check the timings are correct!
Bible readings for this week
 (from the Revised Common Lectionary)
Ruth 1:1-18                           Women seek safety in difficult times
Psalm 146                             God cares for 'foreigners, orphans and widows
Deuteronomy 6:1-9               'You shall love the LORD your God with …'
Psalm 119:1-8                       Happy are those who walk in 'the law of the LORD'
Hebrews 7:23-28                  Seeing Christ's death as a perfect sacrifice
Mark 12:28-34                      Jesus, asked for one commandment, offers two
You can read the Bible passages online at https://www.biblegateway.com/
Reflection on the Readings
A story of people traveling between different nations because the land no longer sustains them seems terribly topical. A famine drives Elimelich and his wife Naomi from Israel to Moab (Ruth 1:1) Things are good at first, and both their boys marry local girls, but when father and sons die, it's time for the women to be on the road again in search of safety. Now it's Ruth (1:14-17) who chooses to cross borders, as her mother-in-law seeks refuge in a land where family members live who might support them. In our own time, people are travelling to new lands, fleeing any number of problems, including ones where a changing climate has damaged their own land. This reading from Ruth emphasises the relationships between those on the move. Read on, and you encounter more about how such visitors might be received in the new land.
News and Notices
SIGN UP NOW for
Journeying Through Advent – reading and conversation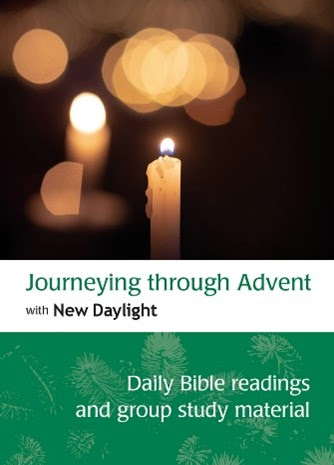 This Advent we will be using the booklet, Journeying Through Advent, from the Bible Reading Fellowship. For each day of the week there is a Bible reading, a short, written reflection, and a prayer.
To obtain a copy of the booklet either sign the sheet in the church hall by Wednesday 3rd November or order direct from Bible Reading Fellowship
We will have two opportunities each week for those who want to gather to discuss what we have been reading, and have a time of prayer.
On Tuesdays at 1.15 p.m. at Church (November 30 and 7, 14, 21 December)
On Thursdays at 7.15 p.m. by Zoom (2, 9, 16, 23 December)
The content of the Tuesday and Thursday meetings will be identical.
Defibrillator Training and Refresher Course – last chance to sign up
There will be a training session for using the defibrillator which is located in the church. It's open to those who have never had previous training and as a refresher. The session will be from 3.00 p.m. to 5.00 p.m. on Friday 5th November. To book a place, please contact David Eltringham.
Keeping in Touch
You can contact your designated Elder, the Minister, or Church Secretary.
Minister: Reverend Trevor Jamison                 Church Secretary: Alison Drew
minister.northshieldsurc@gmail.com               [email protected].com
0191 290 1193         07896 899538                 0191 251 9774
Copyright © 2021 St Columba's United Reformed Church, All rights reserved.
Registered Address:
St Columba's United Reformed Church
30 Northumberland Square
North Shields, Tyne and Wear NE30 1PW
United Kingdom
St Columba's United Reformed Church Charity is a registered charity in England & Wales, number 1164784.