St Columba's United Reformed Church
30 Northumberland Square | North Shields | NE30 1PW
Weekly Update #80
24th October 2021
From the Minister               Christmas Shortages
I saw my first Christmas 2021 advert on tv last August. The Christmas Movie channel has been going at full tilt since September. Last week, a Facebook friend posted a photo of the mince pies he just 'had' to buy and eat; a bargain because they were getting close to their 'use by' date, months short of December 25th. Although there is no shortage of adverts, or movies, we are being regaled with (scare?) stories about potential shortages of food (a turkey-free Christmas lunch?), and even lack of toys! So, say retailers, best to be prepared and buy now. I decline to panic or go on a buying spree. I'm pretty confident that Christmas will happen again this year, but I do agree it's best to be prepared. In church terms, that preparation time is known as Advent, and we've got a little booklet, available to read, and opportunities to meet together to talk about it. To be sure you're ready to start on November 28th, please look at the notice below, and order your copy now!
Trevor
ps Today's gender stereotypical joke: Following news of impending shortages, men across the UK are making radical plans. They will now commence Christmas shopping on the 23rd of December.
Prayer
Gracious God, thank you for all of the good things I receive in life. Thank you for the good things to which I can look forward. Keep me grateful to you and generous to others.
Amen
WORSHIP FOR SUNDAY
24th October 2021 AT 10.30 A.M.
Boats, Bible, and Storms We Face
Led by the Reverend Trevor Jamison, and featuring prayer boats made by members of the congregation
Photo of prayer installation in St Columba's by RR
CONTINUING TO STAY SAFE IN WORSHIP
Click Here
 to remind yourselves of how things work at this time to keep people safe in the building.
Communion Services in the Church Building Restart from November 7th
We return to having communion services in the church building from November 7th. Thereafter we intend to have a communion on the first Sunday morning of each month. Details about precautions in place to ensure the safety of participants will follow soon. We will continue to offer communion at the monthly Zoom service, also on the first Sunday of each month.
Options for worshipping at home on Sundays
Radio 4                   Sunday Worship                                                                  8.10 a.m.
Online                    URC audio service   https://devotions.urc.org.uk/              10.00 a.m. 
Television              BBC 1  Songs of Praise                                                      1.15 p.m.
DISCLAIMER: tv and radio schedules can change, so check the timings are correct!
Bible readings for this week
 (from the Revised Common Lectionary)
Job 42:1-6, 10-17                 And they all lived happily ever after?
Psalm 34:1-8, (19-22)          Those who depend on God are not condemned
Jeremiah 31:7-9                   God brings the people back from exile
Psalm 126                            The sad rejoice because of what God has done
Hebrews 7:23-28                  Jesus Christ, always available as way to approach God
Mark 10:46-52                      Jesus heals blind Bartimaeus
You can read the Bible passages online at https://www.biblegateway.com/
Reflection on the Readings
The Book of Job is forty-one chapters of pain and humiliation for its title character. In chapter forty-two, however, everything changes. Job declares himself satisfied with what God has to say about the situation. His 'friends' who have been (mis)advising him are humiliated. Job's fortunes are restored to twice what they were before his many misfortunes befell him. It almost feels as though a second writer has come along and tacked on a 'happy ever after' ending because what went before seemed too grim. Maybe that's what happened. Alternatively, perhaps the writer of the whole book wanted to say that, with God, things will come out alright in the end, even when things have been very bad. By and large, Old Testament writers don't have a lot to say about life beyond what happens in this world. We live in the time of Jesus's resurrection and can have a stronger hope concerning good things to come, even as we acknowledge the reality of unresolved pain and suffering in the here and now..
News
Two + two = tea and coffee on Sunday
We have resumed serving tea and coffee after the Sunday morning service. Safe serving of refreshments calls for two volunteers in the kitchen and two to serve at the tables. To sustain having refreshments each Sunday we need volunteers to step up for kitchen duty and for serving. Please contact Alison Drew to offer your services.
Defibrillator Training and Refresher Course Opportunity  5th November
There will be a training session for using the defibrillator which is located in the church. It's open to those who have never had previous training and as a refresher. The session will be from 3.00 p.m. to 5.00 p.m. on Friday 5th November. To book a place, please contact David E.
SIGN UP NOW for
Journeying Through Advent – reading and conversation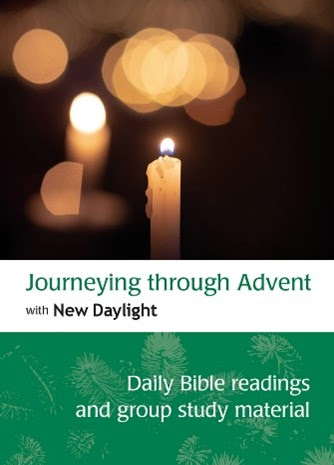 This Advent we will be using the booklet, Journeying Through Advent, from the Bible Reading Fellowship. For each day of the week there is a Bible reading, a short, written reflection, and a prayer.
To obtain a copy of the booklet either sign the sheet in the church hall by Wednesday 3rd November or order direct from Bible Reading Fellowship
We will have two opportunities each week for those who want to gather to discuss what we have been reading, and have a time of prayer.
On Tuesdays at 1.15 p.m. at Church (November 30 and 7, 14, 21 December)
On Thursdays at 7.15 p.m. by Zoom (2, 9, 16, 23 December)
The content of the Tuesday and Thursday meetings will be identical.
Keeping in Touch
You can contact your designated Elder, the Minister, or Church Secretary.
Minister: Reverend Trevor Jamison                 Church Secretary: Alison Drew
minister.northshieldsurc@gmail.com               [email protected].com
0191 290 1193         07896 899538                 0191 251 9774
Copyright © 2021 St Columba's United Reformed Church, All rights reserved.
Registered Address:
St Columba's United Reformed Church
30 Northumberland Square
North Shields, Tyne and Wear NE30 1PW
United Kingdom
St Columba's United Reformed Church Charity is a registered charity in England & Wales, number 1164784.