St Columba's United Reformed Church
30 Northumberland Square | North Shields | NE30 1PW
Weekly Update #79
17th October 2021
From the Minister               Just Prayin' and Walkin' in the Rain

On Tuesday 12
th
 October, on a rather damp morning, along with other, I got to meet a group of 30+ Christian pilgrims, as they arrived on the ferry into North Shields. They are walking to the COP26 climate change conference in Glasgow. They represent two groups, one of which started walking from Sweden in July, and other from Poland in August. Enroute to St Cuthbert's Church in North Shields for a short prayer service and reception, we were diverted into St Cuthbert's Primary School. Here we were greeted enthusiastically by the entire school, chanting and singing their support to the pilgrims. (I felt a little fraudulent to receive such a reception in the company of those who had already walked a thousand miles!) Soon the walkers were on their way to lunch in Whitley Bay and a night in Blyth. Their route will take them up the length of Northumberland, then to Edinburgh, and finally to Glasgow. And just in case you are wondering, they will return by train (not plane).
Trevor
Prayer 
(adapted from the walking group's prayer book)
God of life's journey, may we continue on our way,
To act according to Jesus's words and deeds, to be salt of the earth,
To seek justice and to make peace,
To preserve creation and to win life.
Amen.
CONTINUING TO STAY SAFE IN WORSHIP
Click Here
 to remind yourselves of how things work at this time to keep people safe in the building.
Options for worshipping at home on Sundays
Radio 4                   Sunday Worship                                                                  8.10 a.m.
Online                    URC audio service   https://devotions.urc.org.uk/              10.00 a.m. 
Television              BBC 1  Songs of Praise                                                      1.15 p.m.
DISCLAIMER: tv and radio schedules can change, so check the timings are correct!
Bible readings for this week
Job 38:1-7, (34-41)              God challenges Job about his place in creation
Psalm 104:1-9, 24, 35
c
       Celebrating God at work in and over creation
Isaiah 53: 4 -12                    He was wounded for our transgressions
Psalm 91:9-16                      God's protection in time of trouble
Hebrews 5:1-10                    Christ, a high priest doing things on our behalf
Mark 10:35-45                      Competitive disciples given a lesson by Jesus
You can read the Bible passages online at https://www.biblegateway.com/
Reflection on the Readings
'Priest' is not a word that naturally trips off the tongue of Reformed Church people. In Hebrews Jesus is described as a 'high priest' (5:5, 10). The writer points out that high priests in the Jewish faith during that were chosen by God (5:1), offering sacrifices not only for themselves but also on behalf of all the people. (5:3) A priest, then, re-presents God to the people and re-presents the people to God. So a priest knows something of the divine and something of what it means to be human. For the biblical writer, Jesus is the personification of all that a priest can and should be, and more. He brings God and the people into a relationship with each other. So Jesus is then the inspirational example for all priestly human activity, whoever such people might be.
News
Two + two = tea and coffee on Sunday
We have resumed serving tea and coffee after the Sunday morning service. Safe serving of refreshments calls for two volunteers in the kitchen and two to serve at the tables. To sustain having refreshments each Sunday we need volunteers to step up for kitchen duty and for serving. Please contact Alison Drew to offer your services.
Joel and Obadiah – Two Bible Exploration Meetings 21st October -7.15pm 
Trevor Jamison will lead  an explorations of one of the smaller Old Testament books on Thursday 21st at 7.15 p.m. at the church. What might these prophets say to us today? Come along and find out, even if you have never read them, or need to look at the contents page first to find them in the Bible!
Defibrillator Training and Refresher Course Opportunity  5th November
There will be a training session for using the defibrillator which is located in the church. It's open to those who have never had previous training and as a refresher. The session will be from 3.00 p.m. to 5.00 p.m. on Friday 5
th
 November. To book a place, please contact David Eltringham.
Advance Notice for Luke in a Night
If you include the Book of Acts along with his Gospel, we hear more from Luke in the New Testament than we do from the Apostle Paul. In his Gospel, which will the one most used in our Sunday worship during 2022, Luke gives us his take on the importance of Jesus Christ. So, on Thursday November 18th at 7.15 p.m. Trevor Jamison will be giving a talk about the Gospel of Luke, covering the whole Gospel in one evening. This will be available via Zoom.
And for Journeying Through Advent – reading and conversation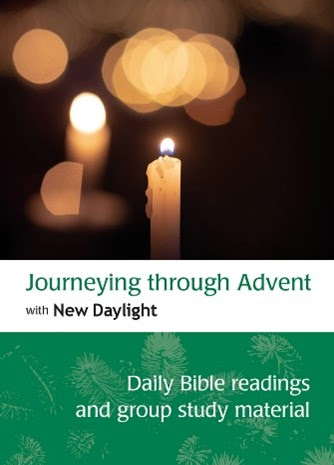 This Advent we will be using the booklet, Journeying Through Advent, from the Bible Reading Fellowship. For each day of the week there is a Bible reading, a short, written reflection, and a prayer.
Then we will have two meetings each week for those who want to gather to discuss what we have been reading, and have a time of prayer. One meeting will take place at the church during day time, and one will take place via Zoom on an evening.
A sign-up list for those who want a copy of the booklet will be available shortly.
Keeping in Touch
You can contact your designated Elder, the Minister, or Church Secretary.
Minister: Reverend Trevor Jamison                 Church Secretary: Alison Drew
minister.northshieldsurc@gmail.com               [email protected].com
0191 290 1193         07896 899538                 0191 251 9774
Copyright © 2021 St Columba's United Reformed Church, All rights reserved.
Registered Address:
St Columba's United Reformed Church
30 Northumberland Square
North Shields, Tyne and Wear NE30 1PW
United Kingdom
St Columba's United Reformed Church Charity is a registered charity in England & Wales, number 1164784.