St Columba's United Reformed Church
30 Northumberland Square | North Shields | NE30 1PW
Weekly Update #68
18th July 2021
From the Minister               Sheep in need of Good Shepherds
Sheep and shepherds feature prominently in this week's Bible readings (see below). The nation's leaders are pictured as shepherds by the prophet Jeremiah, and they are supposed to model themselves on the Lord God who is everyone's shepherd (Psalm 23). So spare a thought and prayer for the UK's political leaders, as they make judgments about the health, safety and prosperity of the people (including you and me). Add a prayer for church leaders too, as they try to make appropriate decisions for their congregations. As the Moderators of the United Reformed Church's thirteen Synods said recently, we cannot at the same both cast off all restraint and continue to love our neighbours. At St Columba's, easing restraints will go hand in hand with keeping people safe.
Trevor                                                             Photo by Andrea Lightfoot on Unsplash
'Same Freedoms, Same Responsibilities': Synod Moderators' Advice to Congregations https://urc.org.uk/church-information-guides/3870-new-freedoms-same-responsibilities.html
Prayer
O Lord our Shepherd, we pray, guide us to safety in these difficult times.
Take away our fears, even if the shadows of suffering and death come near.
And bring to a place of joy and celebration in due to time.
Amen.
A Bonus Hymn 
The Lord's My Shepherd, I'll Not Want – four voices, one singer, in an a cappella version of Psalm 23
To Listen, Click Here
WORSHIP FOR SUNDAY 11TH JULY
10.30 a.m. Service at St Columba's United Reformed Church
Led by Dr Ann Sinclair
Ann is a  member at St Andrew's URC, Monkseaton, an Assembly Accredited Lay Preacher, and is also Northern Synod's Lay Preaching Commissioner.
                                Worship Services in the Building
You need to book your seat for a service in the building. To do so, please contact Alison Drew between 9.00 a.m. and 12.00 noon. on the Friday immediately prior to that service.
Other options for worshipping at home on Sunday
Online            URC audio service   https://devotions.urc.org.uk/            10.00 a.m.
Radio              Radio 4                                  Sunday Worship                    8.10 a.m.
Television      BBC 1                                Songs of Praise                      1.15 p.m.
DISCLAIMER: tv and radio schedules can change, so check the timings are correct!
Bible readings for This Week
2 Samuel 7:1-14
a
                 God prefers a tent to a house
Psalm 89:20-37                    God makes promises to David
Jeremiah 23:1-6                   Political leaders need to be good shepherds
Psalm 23                            
   The LORD is our shepherd
Ephesians 2: 11 – 22              Humanity made one by Jesus Christ
Mark 6:30-34, 53-56            Jesus sees the crowd as 'like sheep without a shepherd'
You can read the Bible passages online at https://www.biblegateway.com/
Reflection on the Readings        Jesus Christ, Wall-Breaker (Ephesians 2)
Human beings are all too keen to draw lines between different groups – white/black, male/female, foreigners/us. Then they are just as keen to build walls to prevent others crossing the line: Israelis and Palestinians, Unionists and Nationalists in Northern Ireland. Once, says Paul, there was a dividing wall between God-fearing Jews and pagan Gentiles. Now, through Jesus Christ, that wall is broken down (2:14). All have equal access to God (2:18), and those who were strangers to each other have become members of the same household (2:19). Even if we like to build walls against our fellow human beings, but God is very keen to break them down.
Photo by Morgana Bartolomei on Unsplash
Something Old, Something New:
Conversations about Amos and Galatians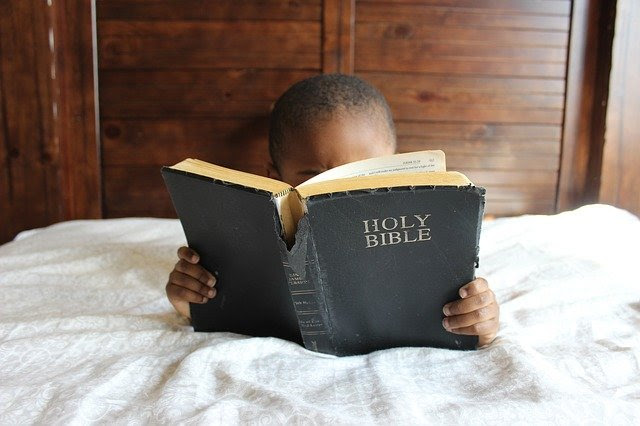 Thursdays 15th and 29th July, 7.15 p.m. – 8.30 p.m.
 Two conversations (on Zoom), one about an Old Testament prophetic book, the other concerning a (very) angry letter from the Apostle Paul to Christians in Galatia, led by the Reverend Trevor Jamison. These are open to all, and no previous knowledge is required in order to take part.
Image by Free-Photos from Pixabay 
Join Zoom Meeting       Meeting ID: 823 3594 7654        Phone: 0131 460 1196
St Columba's Coffee and Conversation
on Saturdays at 10.00 a.m.
Meet friends for conversation and company, online or by phone
To join the Zoom meeting, click here.
Meeting ID: 871 7089 0784
Keeping in Touch – Your contact details
If your contact details (address, telephone or email) change please make sure to inform our Church Secretary Alison Drew.
You can contact your designated Elder, the Minister, or Church Secretary.
Minister: Reverend Trevor Jamison                 Church Secretary: Alison Drew
minister.northshieldsurc@gmail.com               [email protected].com
0191 290 1193         07896 899538                 0191 251 9774
Copyright © 2021 St Columba's United Reformed Church, All rights reserved.
Registered Address:
St Columba's United Reformed Church
30 Northumberland Square
North Shields, Tyne and Wear NE30 1PW
United Kingdom
St Columba's United Reformed Church Charity is a registered charity in England & Wales, number 1164784.