St Columba's United Reformed Church
30 Northumberland Square | North Shields | NE30 1PW
Weekly Update #67
11th July 2021
From the Minister                           Promises, Promises
Be careful about making rash promises. Having promised his daughter anything she wanted, King Herod had to deliver John the Baptist's head on a platter to her. (mark 6:14-29) Here in England, our government are making promises about removing regulations concerning social distancing and mask wearing. Thankfully, they are less rash in their promises than was Herod, and everyone's aware that the choices to be made are not straightforward. The same holds good for Saint Columba's URC, North Shields. The detail behind our government's recent announcements should be published on July 12th, We'll be reading that carefully before making our next moves concerning use of our building, and that's a promise.
Trevor
Image: 'John and Herod' by Father George Saget https://diglib.library.vanderbilt.edu/act-imagelink.pl?RC=58341
Prayer
O God, we thank you that your promises are reliable.
Guide our leaders in this nation and in our churches as they make decisions and promises at a difficult time.
Make us careful in the promises we make, and trustworthy in keeping them.
Amen.
WORSHIP FOR SUNDAY 11TH JULY
10.30 a.m. Service at St Columba's United Reformed Church
Led by Hannah Middleton, Northern Synod Children's Work Advisor, on the theme, "Following the Right Path"
Hymns
Praise, my soul, the King of Heaven;
I stand amazed in the presence;
I want to walk with Jesus Christ
                                Worship Services in the Building
You need to book your seat for a service in the building. To do so, please contact Alison Drew between 9.00 a.m. and 12.00 noon. on the Friday immediately prior to that service.
11th July – URC General Assembly worship available online

The United Reformed Church General Assembly meets (online) from the 9th to 12th July. On Sunday 11th July at 11am, you can join the URC in an act of worship from its General Assembly.
Watch on the URC website, Facebook page or YouTube channel.
You can download the order of service, By Clicking Here
Other options for worshipping at home on Sunday
Online            URC audio service   https://devotions.urc.org.uk/            10.00 a.m.
Radio              Radio 4                                  Sunday Worship                    8.10 a.m.
Television      BBC2                                     Songs of Praise                      1.15 p.m.
DISCLAIMER: tv and radio schedules can change, so check the timings are correct!
Bible readings for This Week
2 Samuel 6:1-5, 12
b
-19       King David's dance moves are not a hit with everyone
Psalm 24                            
   Call and response for coming into the city
Amos 7:7-17                        
  The plumbline as an image of God's judgement
Psalm 85:8-13                      A righteous God is a loving God
Ephesians 1: 3 -14                A Breathless celebration of spiritual blessings
Mark 6:14-29                       
  Herod's rash promise and John the Baptist's death
You can read the Bible passages online at https://www.biblegateway.com/
Reflection on the Readings        God's Not Good at Fitting In
'Lift up your heads, O gates! … that the King of glory may come in.' (Psalm 24:7) Psalm 24 is supposed to have been a hymn, sung when the Ark of the Covenant was being ritually processed into Jerusalem. The Ark of the Covenant was the chest reputed to contain the stones on which the Ten Commandments were inscribed. It accompanied the Israelites through the wilderness and into the new land. It was seen as symbolising or actualising the presence of God on earth. So, bringing it into Jerusalem was regarded as a big deal; an occasion for music, dancing and feasting (2 Sam. 6). The psalm's call for the city gates to 'lift up your heads' was a reminder that God was bigger than any city gate; present in the box, but immeasurably bigger and greater than that, or any other container. And that's useful for us to remember as well, any time we think we can 'put God in a box'.
Image: No need for the door at the B&B in Bologna to 'lift up its head' so that Trevor can come in.
Something Old, Something New:
Conversations about Amos and Galatians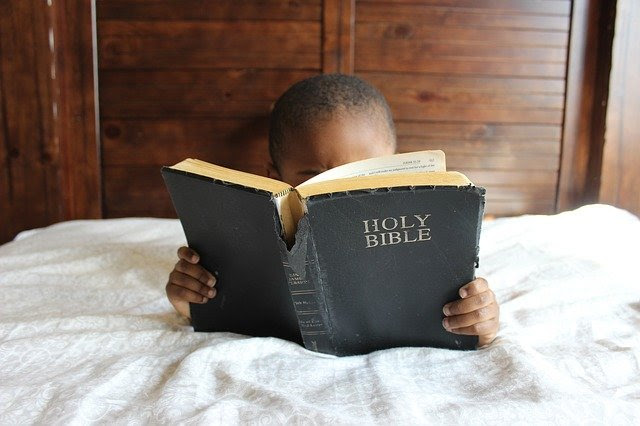 Thursdays 15th and 29th July, 7.15 p.m. – 8.30 p.m.
 Two conversations (on Zoom), one about an Old Testament prophetic book, the other concerning a (very) angry letter from the Apostle Paul to Christians in Galatia, led by the Reverend Trevor Jamison. These are open to all, and no previous knowledge is required in order to take part.
Image by Free-Photos from Pixabay 
Join Zoom Meeting       Meeting ID: 823 3594 7654        Phone: 0131 460 1196
St Columba's Coffee and Conversation
on Saturdays at 10.00 a.m.
Meet friends for conversation and company, online or by phone
To join the Zoom meeting, click here.
Meeting ID: 886 2806 5960     Passcode: 370120    Phone: 0131  460 1196
Keeping in Touch – Your contact details
If your contact details (address, telephone or email) change please make sure to inform our Church Secretary Alison Drew.
You can contact your designated Elder, the Minister, or Church Secretary.
Minister: Reverend Trevor Jamison                 Church Secretary: Alison Drew
minister.northshieldsurc@gmail.com               [email protected].com
0191 290 1193         07896 899538                 0191 251 9774
Copyright © 2021 St Columba's United Reformed Church, All rights reserved.
Registered Address:
St Columba's United Reformed Church
30 Northumberland Square
North Shields, Tyne and Wear NE30 1PW
United Kingdom
St Columba's United Reformed Church Charity is a registered charity in England & Wales, number 1164784.