St Columba's United Reformed Church
30 Northumberland Square | North Shields | NE30 1PW
Weekly Update #57 – 2nd May 2021
From the Minister                                    Why Love One Another?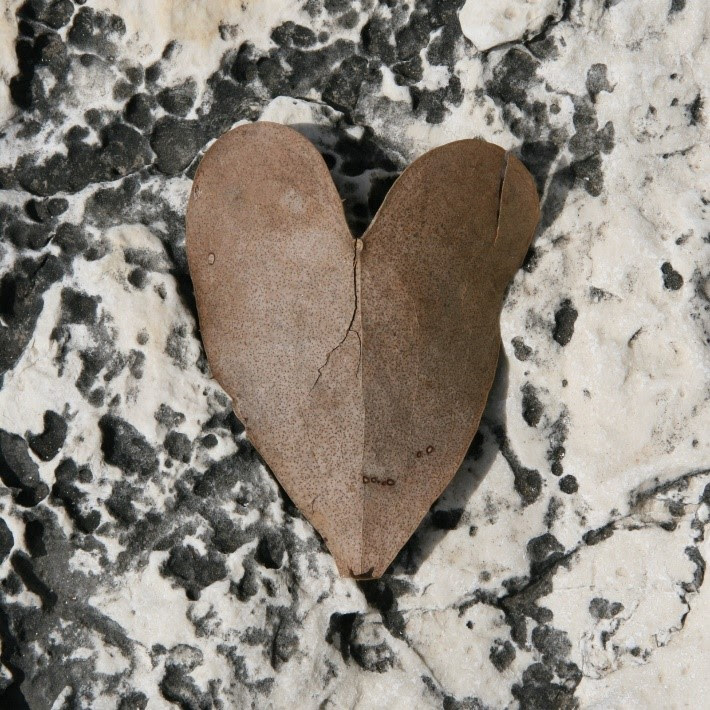 Love one another for love is of God'
(1 John 4:7) was the framed text adorning the wall at the top of the stairs in my childhood home. It was accompanied by a picture of a young child with blond curly hair who was playing with a fluffy kitten. The image was always too sentimental for my taste, though this was an effective way of getting the text into my memory. It's still lodged there more than half a century later. if you read that verse in the context of those that follow it, you find that the Bible is not so sentimental about love. Love is needed in the world because we humans are not always loving. It's because God loved us first that we can see what true love looks like, and practice it for ourselves. Yes, love one another for love is of God.
Trevor                                                                                            Image: SGU
Prayer
Loving God,
Keep us abiding in your love and practising your love,
As we have encountered it through Jesus.
May your perfect love cast out all fear and hatred.
Amen.
Returning to Worship in the Building – Next Steps
I was glad when they said to me, 'Let us go to the house of the Lord!' (Psalm 122:1)
Our Elders met on Monday 26th April to make decisions about the format and timing for returning to worship in the building. Taking account of responses to the survey of the of the congregation, and responsibility for the good health of worshippers, we are following a staged approach.
Firstly, to cater for those people who wish to return to worship in the building, from Sunday 16th May onwards we will have one 30-minute service at 10.30 a.m. Physical distancing and wearing of face coverings will still be observed, but those from the same household should be able to sit together. We will return upholstered chairs to the worship area.
Should it be necessary, we will consider holding two services each Sunday morning. It will be necessary to book your seat for all services in the building at this stage. Our intention is then to make the next step closer to 'normal' worship in late June.
Our final Zoom morning service with be on 9th May, but we will continue to offer a Zoom evening service on the first Sunday of the month, including communion.
Further details will follow in the next Update. Please bear in mind those who are arranging for the cleaning, furniture moving, stewarding arrangements, and other tasks which will make all of this possible.
WORSHIP THIS SUNDAY via ZOOM and Phone
10.30 A.M. SERVICE
Led by Trevor Jamison
To join this Sunday's morning service, online or by phone
When the time comes, to join the service, Click Here
Meeting ID: 893 0057 9015            NO PASSWORD     Phone: 0131 460 1196
6.30 PM. COMMUNION SERVICE
Led by Trevor Jamison
To join this Sunday's Evening service, online or by phone
When the time comes, to join the service, Click Here
Meeting ID: 898 3850 6589       NO PASSWORD    Phone: 0131 460 1196
Other options for worshipping at home on Sunday
Other options for worshiping at home on Sunday
Online            
URC audio service   
https://devotions.urc.org.uk/
            10.00 a.m.
Radio              Radio 4
                                  Sunday Worship                   8.10 a.m.
Television      
BBC1                                      Songs of Praise                    13.15 p.m.DISCLAIMER: tv and radio schedules can change, so check the timings are correct!
Bible readings for This Week
Acts 8:26-40              The good news about Jesus heads for Africa
Psalm 22:25-31        God is the God of all the nations
1 John 4:7-21            'Love one another for love is from God'
John 15:1-8               Jesus is the vine, we are branches
You can read the Bible passages online at https://www.biblegateway.com/
Reflection on the readings
In Scotland, they ask, where do you stay?', not, 'where are you from?. I like that, because when I'm asked, 'where I'm from it's not clear whether we're talking about where I originated or where I live now. 'Where do you stay?', however, is clearly about your current abode. In the readings from the Gospel of John and the First Letter of John, there's lots of talk of abiding. In the Gospel, Jesus talks about those who abide in him and he in them. (15:4, 5, 6, 7) In the letter we're told that 'God abides in those who confess that Jesus is the Son of God, and they abide in God.' (4:15) Discipleship, it seems, is more about where you are now than where you came from originally. It's about where you stay; about where and with whom you abide.; and who it is that abides with and within you.
A Song that responds to the Readings
Ubi Caritas et Amor (Where there is tender care and love, God is present)
To Listen, 
Click Here
Annual General Meeting –  21st April 2021
St Columba's URC AGM took place on Wednesday 21st of April. At the meeting, we confirmed the names of those on our church teams, and of our office bearers and representatives.
This included electing Helen Saunders and Norma McAvoy to serve as Elders. Also, it was agreed to move forward with the major building project relating to the façade and roof.
The minutes of the meeting are included with the individual copies of the Weekly Update.
Christian Aid Week – Opportunities to Donate – Online and Locally
Christian Aid Week takes place from the 10th to the 16th of May this year. Like last year, Christian Aid faces problems receiving donations for what should be its biggest fundraising event. You can still donate to Christian Aid online at https://www.christianaid.org.uk/
Alternatively, Shirley McKay is offering to help you donate locally. She has a supply of Christian Aid envelopes and is happy to post one (or more) through your door for you (and family or friends) to fill and then post back through her door. Please contact Shirley if you wish to do that.
Holy Spirit Discussion Group Series
Thursday 6, 13, and 20th May at 7.15 p.m.
A three-session discussion group series on the Holy Spirit, in preparation for Pentecost (Sunday 23rd May).
These will be led by Trevor Jamison. To join the meeting, Click Here
(Please note it is the same link for all 3 weeks)
Meeting ID: 862 4944 3005            NO PASSWORD       Phone: 0131 460 1196
St Columba's Coffee and Conversation
on Saturdays at 10.00 a.m.
Meet friends for conversation and company, online or by phone.
When you have your coffee, click here.
Meeting ID: 851 7808 2464       Passcode:  700377     Phone: 0131 460 1196Mathew Hall is Hosting
Keeping in Touch – Your contact details
If your contact details (address, telephone or email) change please make sure to inform our Church Secretary Alison Drew.
You can contact your designated Elder, the Minister, or Church Secretary.
Minister: Reverend Trevor Jamison                 Church Secretary: Alison Drew
minister.northshieldsurc@gmail.com               [email protected].com
0191 290 1193         07896 899538                 0191 251 9774
Copyright © 2021 St Columba's United Reformed Church, All rights reserved.
Registered Address:
St Columba's United Reformed Church
30 Northumberland Square
North Shields, Tyne and Wear NE30 1PW
United Kingdom
St Columba's United Reformed Church Charity is a registered charity in England & Wales, number 1164784.