St Columba's United Reformed Church
30 Northumberland Square | North Shields | NE30 1PW
Weekly Update #52: Sunday 28th March 2021 – Palm Sunday
From the Minister                          Emerging into the Light
Last week a friend told me that they have embarked on a 'spring clean' of their flat, adding, 'that's my second lockdown spring clean.' I don't think any of us ever envisaged lockdowns would include two Palm Sundays and two Easters. God willing, and government road maps permitting, there is the prospect of something like 'normal' society, and something like 'normal' worship to go with it. Our Church Elders Meeting is pondering the route back to worshipping in the building. Do we start with physically distanced worship, as we have had during 2020? If so, when? Or do we wait until we can sit together (on the comfortable chairs) and sing together? In the near future we will be consulting with church members to discern the best way forward.
Trevor
Photo by Grant Whitty on Unsplash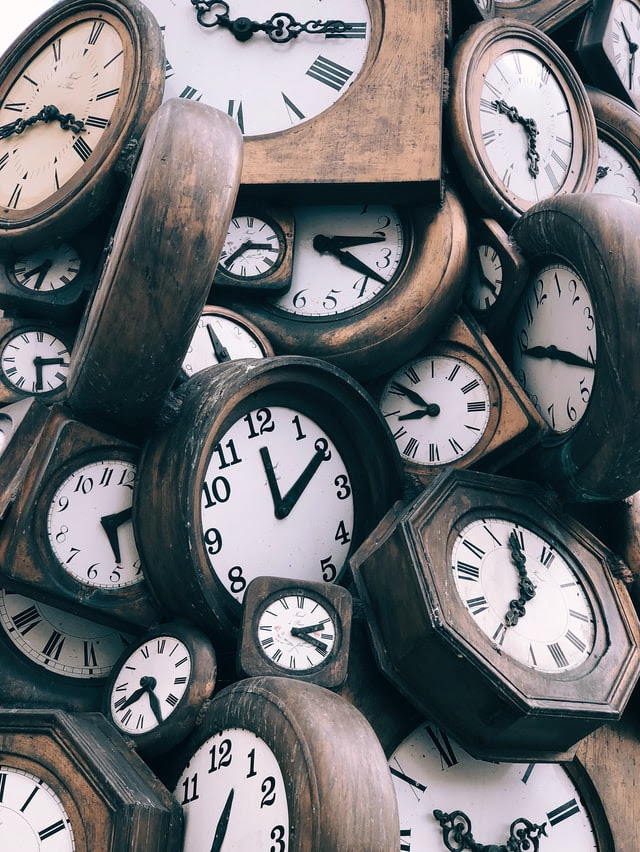 DON'T FORGET!
Clocks go forward one hour on Sunday 28th March
Other options for worshipping at home on Sunday
Online          URC audio service   
https://devotions.urc.org.uk/
10.00 a.m.
Radio
Radio 4
Sunday Worship
 8.10 a.m.   
T
elevision    
BBC1                             
Sunday Worship for Lent             11.00 a.m.
                     BBC1                             Songs of Praise                              1.15 p.m.
DISCLAIMER: TV and Radio schedules can change, so check the timings are correct!
WORSHIP DURING HOLY WEEK
7.00 P.M. MAUNDY THURSDAY – IMAGES OF THE LAST SUPPER
A COMMUNION SERVICE, led by Trevor Jamison, using images for the Last Supper, taken from art.
Meeting ID: 886 7668 5274      NO PASSWORD      Telephone: 0131 460 1196
10.00 A.M. GOOD FRIDAY – READINGS AND PRAYERS
A thirty-minute, contemplative service of readings and prayer for Good Friday.
Meeting ID: 810 1459 7892      NO PASSWORD      Telephone: 0131 460 1196
Bible readings for Sunday (from the Revised Common Lectionary)
Psalm 118:1-2, 19-29          'Open the gates of righteousness that I may enter in'
Mark 11:11, 15-19                Jesus enters the city and causes upset in the temple
Isaiah 50:4-9a                           'I gave my back to those who struck me …'
Psalm 31:9-16                      A prayer to God for help in time of distress
Philippians 2:5-11                'Obedient to the point of death – even death on a cross'
Mark 14:1-15:47                   From Passover plot to burial in the tomb
You can read the Bible passages online at https://www.biblegateway.com/
Reflection on the readings         

Entry Into The City
By John August Swanson
Copyright 1990 by John August Swanson – image  licenced under Creative Commons
John August Swanson's painting of Jesus riding into Jerusalem is full of colour and excitement, and we hope that that's reflected in our Palm Sunday worship. But take another look at the picture. Note the clouds that are gathering. Even as Jesus enters the city, forces opposed to his vision for the world are plotting and preparing. Overturning merchant tables, so challenging economic interests, will only make things worse. And within the week, another crowd will be calling for his death. Putting the world to rights will be costly, but, in Jesus, God is putting the world to rights.
A story that responds to the readings
The Trader's Tale – Simeon the temple trader gets upset by Jesus upsetting his table.
Annual Church Meeting and Election of Elders
Our AGM will take place via Zoom on Wednesday 21st April, at 7.15 p.m.
This will include the election of Elders.
Induction of Elders will take place during morning worship on Sunday 2nd May.
St Columba's Coffee and Conversation
on Saturdays at 10.00 a.m.
Meet friends for conversation and company, online or by phone.
Meeting ID: 869 2481 2855      NO PASSWORD      Telephone: 0131 460 1196
Keeping in Touch – Your contact details
If your contact details (address, telephone or email) change please make sure to inform our Church Secretary Alison Drew.
You can contact your designated Elder, the Minister, or Church Secretary.
Minister: Reverend Trevor Jamison                 Church Secretary: Alison Drew
minister.northshieldsurc@gmail.com               [email protected].com
0191 290 1193         07896 899538                 0191 251 9774
Copyright © 2021 St Columba's United Reformed Church, All rights reserved.
Registered Address:
St Columba's United Reformed Church
30 Northumberland Square
North Shields, Tyne and Wear NE30 1PW
United Kingdom
St Columba's United Reformed Church Charity is a registered charity in England & Wales, number 1164784.