St Columba's United Reformed Church
30 Northumberland Square | North Shields | NE30 1PW
Weekly Update #174    15th October 2023
From the Minister There Are No Words …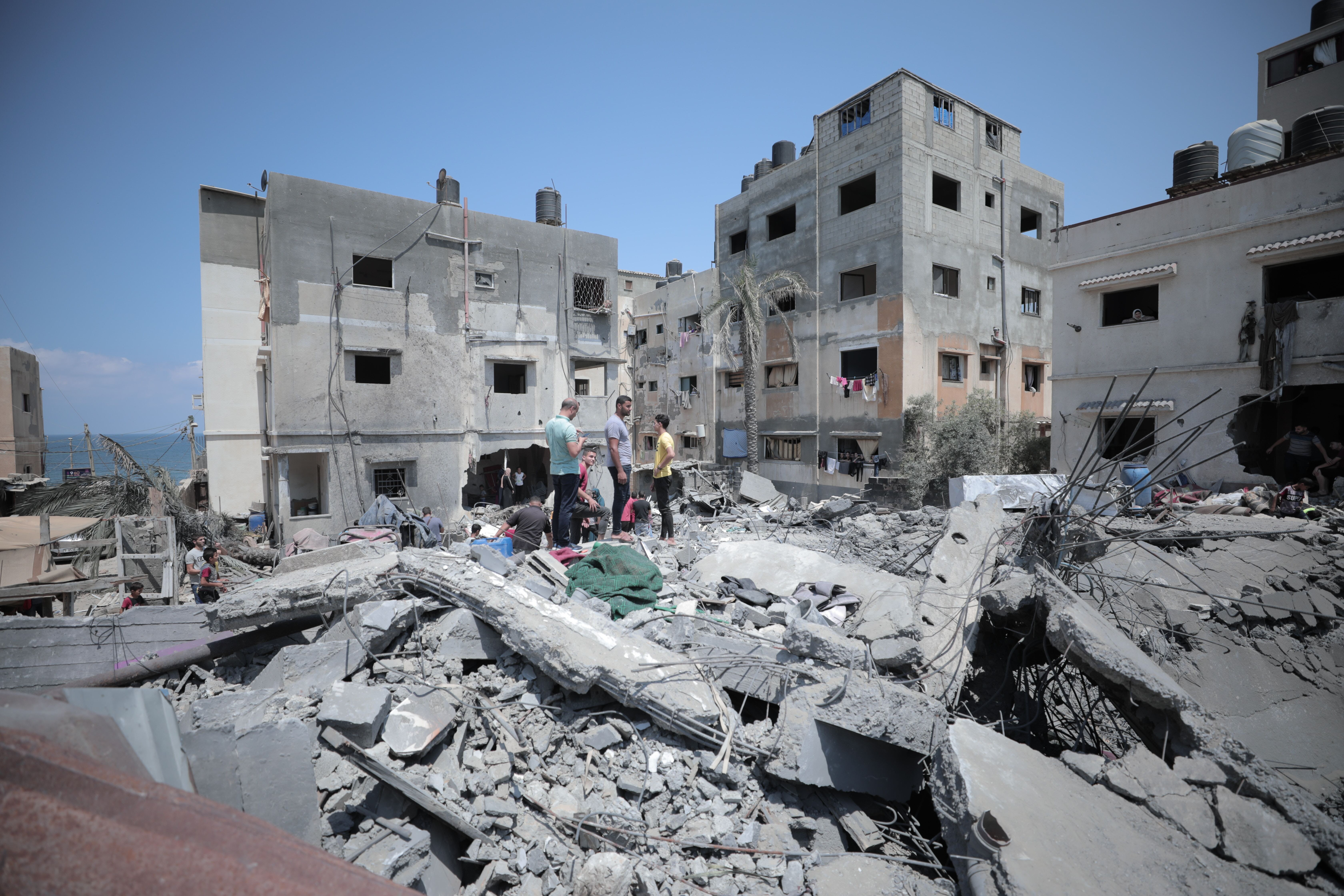 Some years ago, a URC Minister who worked as a hospital chaplain, said that when confronted with situations of suffering, she would begin the conversation by saying, "There are no words …"
That seems relevant when confronted with news from Israel and Gaza: , "There are no words …" No words for the current violence, savagery and suffering. No words for the process of reprisal after reprisal. No words with which to untangle the long history of injustices, grievances, anger, and fears.
In Islam, retaliation for crimes and offenses is permissible, though pardon and forgiveness are highly recommended. Retaliation should be proportionate, just as the Jewish law also speaks metaphorically of 'an eye for an eye' and no more. To that, Jesus responds with talk of non-retaliation and love for enemies. (Matthew 5:38-48)
Trevor
Prayer
'God give us peace; if you withdraw your love there is no peace for us, nor any hope of it. With you to lead us on, through death or tumult, peace will come.'

(Alan Gaunt, 1935-2023)

(Rejoice and Sing 641)
URC 'Prayers in a Time of Conflict' – three prayers in distinctive styles, responding to recent events in Israel and Gaza.
To View, Click Here  
Worship
Sunday 15th October
10.30 a.m.
Service led by the Revd Louise Sanders, minister St Andrew's URC, Monkseaton (Trevor will be leading worship at St Andrew's). After the service, there will be cake and wine, shared to mark a special wedding anniversary of two church members
Livestreamed Worship from Saint Columba's
To watch the morning service live, catch up with it later in the week, or view previous services, click here
Sunday 15th October – 3pm
Messy Church!

"Who Is My Neighbour?"
All-generations church through games, craft, worship, and eating together.
Open to all.
Feel free to bring family and friends along
Next Week
Sunday 22nd October
10.30 a.m. Service led by the Revd Jack MacAdam
Bible readings for this week      
Isaiah 25:1-9 God's feast for all the peoples of the world
Psalm 23 God, the shepherd who feeds the sheep, the host at the banquet
Philippians 4:1-9 Be at peace with each other and rejoice in God
Matthew 22:1-14 A king gets angry when people snub his invitation to a feast
Reflection on the Readings
Sometimes a reading is so familiar you stop seeing what is there before you. It's a bit like when you say the 'Amen' at the end of the Lord's Prayer in a service and can't remember having said the words that come before it. The words of Psalm 23 are very familiar to most or all of us, perhaps in the words of the King James Version of the Bible. This time around, consider the two references to eating and drinking. First, God is the shepherd, bringing sheep to 'green pastures' and 'still waters.' (2) Then God is the one who sets the table (5) so that we can eat a meal. The Isaiah and Matthew readings also feature invitations to a meal. Take and moment and consider what constitutes food for your soul. What sustains you in hard times? What energises you in life? Think about them as gifts from God, a shepherd who looks after the sheep, the host at a banquet.
 Image by Dorigo from Pixabay
A Hymn that responds to the readings
 'He makes me lie in pastures green. He leads me by the still, still waters, His goodness restores my soul': 'The Lord's My Shepherd' by Stuart Townend
To Listen, Click Here 
News and Notices
Carol Service Planning Meeting – Monday November 13th
On Monday 13th November we will have a meeting to plan for our Christmas Eve Carol Service, and for how we will publicise our Christmas services this year. This is an open meeting, so if you want to take part just come along to the church on the night. If you can't be there but have thoughts or suggestions, please contact Trevor Jamison to let him know what they are.
Share the North Shields Church Pioneer Worker Job Advert
URC Northern Synod is readvertising the role of pioneer worker, to work with Saint Columba's, focused on North Shields town centre, making community links which have a Christian faith element to them. Please share this link to the job advert widely, to increase the chances of finding good candidates for the role.
To View more info please Click Here
Five a side football opportunity
A member of the congregation at North Shields Baptist Church is interested in starting up a regular evening for 5 a side football for male and female players, and with no age limit. If anyone is interested in taking part, please contact Giles at the Baptist Church.
What's the YMCA up to?
If you want to find out what YMCA North Tyneside was up to over the last year then you can read their 2022-2023 Impact Report by Clicking Here
Next Update – Sunday 22nd October
Trevor Jamison will edit the next Update. To get your information in the 22nd October edition please have it with him by Tuesday 17th October.
Keeping in Touch
You can contact your Elder, the Minister, or Church Secretary.
Minister: The Reverend Dr Trevor Jamison     Church Secretary: Alison Drew
minister.northshieldsurc@gmail.com               [email protected]
0191 290 1193         07896 899538                 0191 251 9774
Copyright © 2023 St Columba's United Reformed Church, All rights reserved.
Registered Address:
St Columba's United Reformed Church
30 Northumberland Square
North Shields, Tyne and Wear NE30 1PW
United Kingdom
St Columba's United Reformed Church Charity is a registered charity in England & Wales, number 1164784.