St Columba's United Reformed Church
30 Northumberland Square | North Shields | NE30 1PW
Weekly Update #167     30th July 2023
From the Minister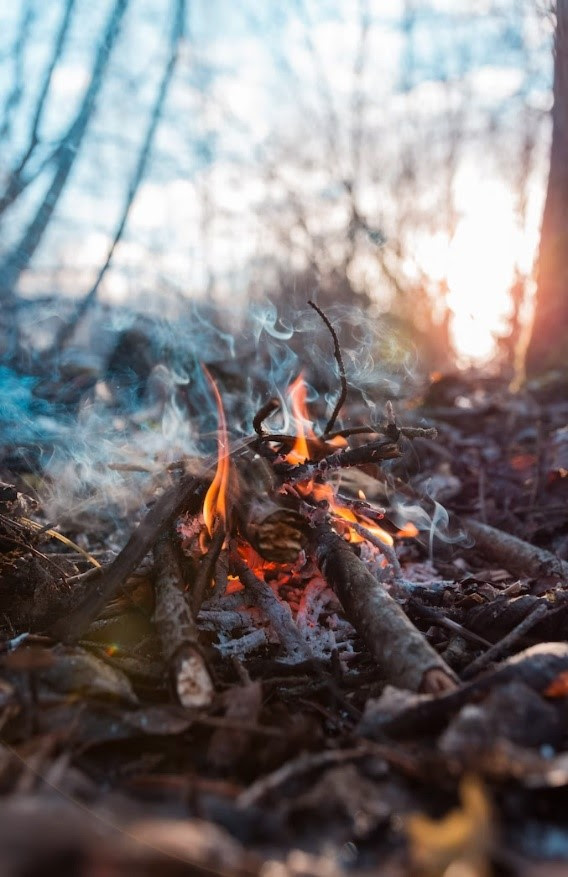 I'm glad I hadn't booked to be on holiday the Greek island of Rhodes this week. At best it seems uncomfortably warm. Worse, with wild fires raging, you might find yourself evacuated from your hotel and stranded on the beach, or sleeping on a mattress on a gymnasium floor. Meanwhile, here in North Shields, there's little danger of the landscape catching fire, given how much rain we have had in recent days. On Sunday, after the morning service, one worshipper, preparing to exit the building into the rain, commented, 'I don't know why we were looking at the story of Joseph today. We'd have been better doing Noah.' I feel for disappointed and frightened holiday makers, but at least they get to come home from Rhodes and other Mediterranean holiday destinations. The inhabitants of these countries have to continue to live there, and those who are the vulnerable through ill health, age, or poverty will suffer the most. Caring for the earth so as to avoid the worst impacts of climate change (which has come about through human activity) is a Christian calling. It's about respecting and loving what God loves and has gifted to us in love. It is also a Christian calling because it relates to our duty to love our neighbour – holidaymakers and inhabitants in and of the earth.
Trevor
Photo by Siim Lukka on Unsplash
Prayer
Eternal God, source of life and light, whose love extends to all people, all creatures, all things: grant us that reverence for life that becomes those who believe in you; lest we despise it, degrade it, or come callously to destroy it. Rather, let us save it, serve it, and sanctify it, after the example of your Son, Jesus Christ. Amen.
Robert Runcie (1921-2000)
Worship    Sunday 30th July
10.30 a.m. service at church, led by Trevor Jamison, continuing the story of Joseph – 'A "#Me Too" Moment and Jail Time for Joseph' (Genesis 39-41)
PLEASE NOTE – NO 6.30 P.M. SERVICE AT THE CHURCH – members will be attending the farewell service for the Northern Synod Moderator, Dave Herbert, at St James's URC, Newcastle at 3.00 p.m. This service is also available to view live by clicking here 
Livestreamed Worship from Saint Columba's
To watch the morning service live, catch up with it later in the week, or view previous services, click here
Sunday 6th August
10.30 a.m. service at church, led by Trevor Jamison, continuing the story of Joseph – Joseph Torments His Brothers But Retribution Has Its Limits (Genesis 42-44)
6.00 p.m. at Church of the Holy Saviour, Tynemouth – the first of the August Churches Together in North Shields joint services – Trevor Jamison is the preacher
Bible readings for this week
  (from the Revised Common Lectionary)                 
Genesis 39-41 Joseph is harassed, framed, jailed, freed, appointed and promoted
Psalm 105:1-6, 16-25        God's acts in history, including in the life of Joseph
Acts 2:14-24                       Peter quotes the prophet Joel and dreams and visions
You can read the Bible passages online at https://www.biblegateway.com/
Reflection on the Readings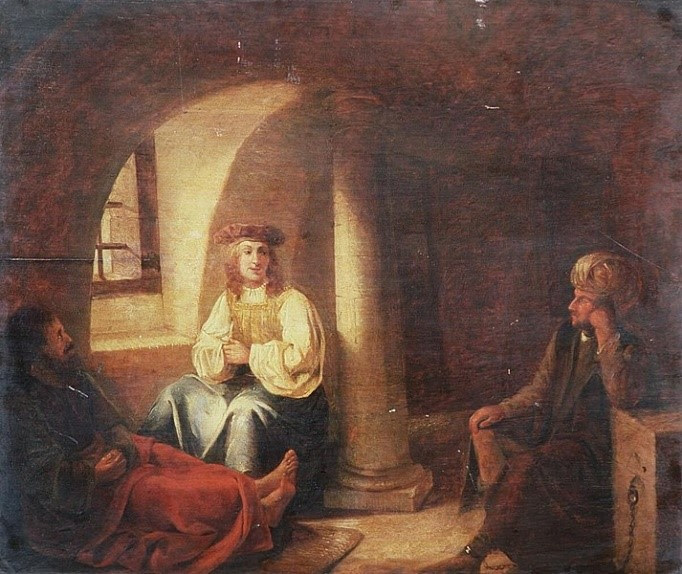 One of the worst situations for a slave is when your two owners issue conflicting orders. Whichever one you obey, you infuriate the other. Potiphar orders Joseph to look after his household (including his wife), but she orders Joseph to sleep with her. (Genesis 39) Joseph opts to obey Potiphar but still ends up in prison as a result. The prison governor treats him well and his ability to interpret the dreams of an important civil servant seems to offer the chance of escape, but instead languishes forgotten. (Genesis 40) Still, by happy chance (or is it chance?), Pharaoh requires a dream interpreter, and Joseph is remembered and released from prison. He warns of coming famine, and suggests Pharaoh appoints one person to oversee preparations for the challenge ahead – maybe someone with a track record of responsibility in an important household and prison! Joseph swiftly rises to be Pharaoh's number two, supplied with gold, a chariot and a wife. In the end he is selling back to Egyptians the grain he had taken from them in the name of the Pharaoh. (Genesis 41) Is Joseph, just lucky? Is it a case of "you can't keep a good man down"? Or is something else at work here?
Image: Joseph in Prison Gerbrand van den Eeckhout, Public domain, via Wikimedia Commons
Concerning modern slavery, you can find information and resources via Anti-Slavery International by clicking here and The Clewer Initiative here.
A hymn that responds to the readings
Thinking of all the ups and downs experienced by Joseph: Through All the Changing Scenes of Life, a metrical version of Psalm 34
To listen, click here
News and Notices
Monday 31st July and Thursday 3rd August  – Joseph: More Than a Fancy Coat
Join with others, at Saint Columba's, North Shields to discuss the biblical story of Joseph, son of Jacob, and what it says to us about some of today's big questions.
Monday via Zoom at 7.15 p.m. click here to join
Thursday  in-person discussion group at church at 7.15 p.m.
Saturday August 12th – Granny's Attic Sale – request for donations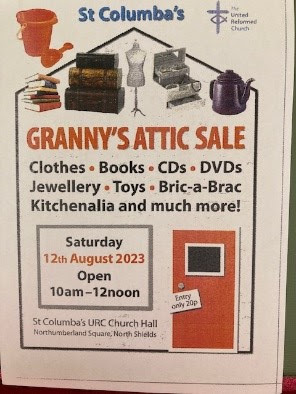 Our next Granny's Attic Sale takes place on Saturday 12th August, 10.00 a.m. – 12.00 p.m. Come along and catch a bargain!
So it's time to clear out your wardrobes and your drawers, to provide items for the sale. Please deliver your donations to the church at 2.00 p.m. on Friday 11th, or make an arrangement with Norma to do so at another time.
Churches Together in North Shields – Evening Services throughout August
The highly popular Churches Together August evening services are taking place this year, with the theme, 'Churches for Positive Change' – do not the dates in your diary and come along to take part.
6th August at 6.00 p.m. at Church of the Holy Saviour, Tynemouth (Trevor Jamison is the preacher)
13th August at 6.00 p.m. at St John's, Percy Main
20th August at 4.00 p.m. at Christchurch – The Fisherman's Mission Service
27th August at 6.30 p.m. at Saint Columba's (Steve Dixon from Holy Saviour's is the preacher)
Next Update – Sunday 6th August
Trevor Jamison will edit the next Update. To get your information in the 6th August edition please have it with him by Tuesday 1st August.
Keeping in Touch
You can contact your Elder, the Minister, or Church Secretary.
Minister: The Reverend Dr Trevor Jamison     Church Secretary: Alison Drew
minister.northshieldsurc@gmail.com               [email protected]
0191 290 1193         07896 899538                 0191 251 9774
Copyright © 2023 St Columba's United Reformed Church, All rights reserved.
Registered Address:
St Columba's United Reformed Church
30 Northumberland Square
North Shields, Tyne and Wear NE30 1PW
United Kingdom
St Columba's United Reformed Church Charity is a registered charity in England & Wales, number 1164784.