St Columba's United Reformed Church
30 Northumberland Square | North Shields | NE30 1PW
Weekly Update #140
22nd January, 2023
From Andrew               Week of Prayer for Christian Unity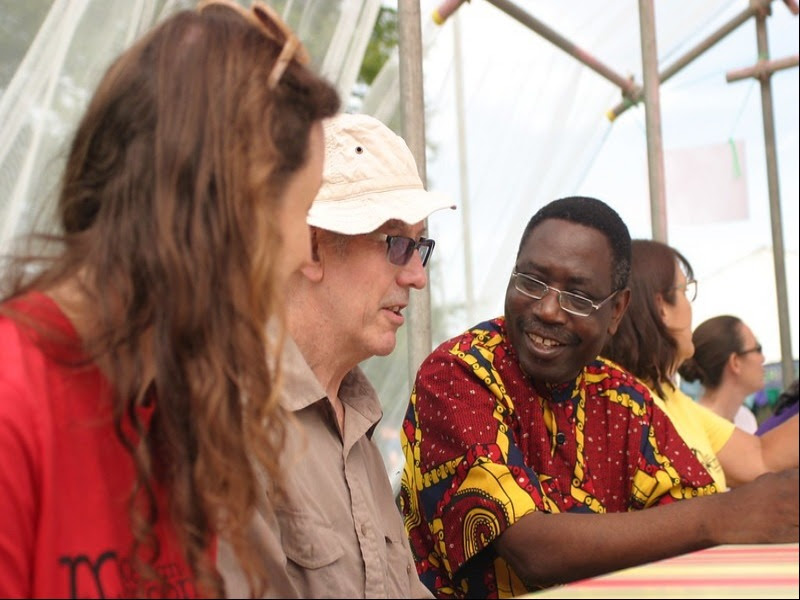 This Sunday comes in the middle of the Week of Prayer for Christian Unity.  At his last supper, Jesus prayed that all Christians would be united with each other and with God, so that the world would believe that Jesus came from God.  (John 17: 21)  He also described his disciples as branches on a vine which can only bear fruit as part of the vine (John 15: 5), and he commanded them to love each other (John 15: 12).
We are more fully Church when we work and pray together, and, even when we are apart, we can still pray for each other and seek a shared vision.
In recent months, I have reflected on the Lord's Prayer, and have been struck by how its meaning is amplified when I realise that I am saying it alongside other Christians in other places and times.  I have come to see that it can be a shared commitment and a shared intercession for the whole world.  We ask our Heavenly Father for daily bread not just for ourselves, but for everyone; we ask forgiveness not just for ourselves, but for everyone; we ask for deliverance not just for ourselves, but for everyone.
Andrew
Image © The United Reformed Church.
Prayer
Our Father God, we give thanks that you have made us all in your image.  Grant us a bigger vision of your Church and your world.  Dissolve our divisions, that we may become one in you.  Amen.
Worship Services
Sunday 22nd January
10.30 a.m. at church
       A service led by Dr Ann Sinclair, member at St Andrew's, Monkseaton, and URC Northern Synod Lay Preaching Commissioner.
(Trevor Jamison is leading worship at St Andrew's Church of Scotland, Newcastle, this Sunday)
Sunday 29th January
10.30 a.m. at church         'Blessed are …'  A service led by Trevor Jamison, on the Sermon on the Mount and being a disciple of Jesus in today's world.
6.30 p.m. at church           A service led by the Revd John Paul.
Bible readings for this week
Third Sunday after Epiphany
Isaiah 9: 1-4                       Release from oppression for benighted Galilee
Psalm 27: 1, 4-9                 The Lord is my light and my salvation
I Corinthians 1: 10-18        The Church is united in Christ
Matthew 4: 12-23               Jesus begins his ministry in Galilee
You can read the Bible passages online at https://www.biblegateway.com/
Reflection on the readings
These early days of winter can be dark, and the nights are long.  It can feel dark metaphorically too, with worries about the cost of living, and about the natural world.  We hear news of crimes of violence and of wars.  We may struggle to know what to do or think for the best.
But God gives us hope.  Hope for better days to come.  "The people who walked in darkness have seen a great light." (Isaiah 9: 2)
The psalmist focuses on the Lord, who is our light and our salvation, the stronghold of our life.  (Psalm 27: 1)  Jesus brought light into the world, proclaiming that change for the better was on its way, just round the corner: the kingdom of heaven has come near. (Matthew 4: 16-17)  He also called out a challenge to anyone who would listen, and that includes us.  Repent.  Change the direction of your life.  Follow Jesus, and take part in his mission of bringing the light of hope, love, justice and reconciliation into the world.
Photo by Janosch Diggelmann on Unsplash.
A hymn that responds to the readings
Bernadette Farrell's song Christ be our light is performed by anonymous singers.
News and Notices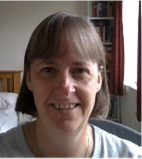 A Message from Louise Sanders
I would like to thank everyone who was involved in the many activities that took place at St Andrew's and St Columba's last weekend.
Everyone went out of their way to make me feel welcome and at ease and it really was a very special and positive experience for me.
I would also like to thank everyone for their very kind and generous messages of support.  I was delighted when Andrew [Graydon] rang to tell me the result of the joint meeting and even more delighted to be able to accept your call to be your minister when Trevor retires.
I will be busy for the next few months completing my studies at the Scottish College and I look forward to meeting with you later in the year but until then I pray that God will continue to journey with us through the coming months and be in all the plans we make.
No doubt we will be in touch with each other over the coming months and I look forward to working with you.
Blessings
Louise
Minister in Training with the URC
Charity Cheque Presentations
During the morning service on Sunday 15 January, our Minister presented cheques to two charities.  Doug Laidlaw from North East Young Dads and Lads Project received a cheque for £400 from the Christmas Eve service collection, and Helen Farrow from Pearey House Centre for Visually Impaired received a cheque for £240 from donations at the festival of Christmas trees in the church during the Christmas market weekend.  Both thanked the congregation and told us a little about the important work that they do.
Saturday Coffee Mornings
Please note that there will be no HANDS Saturday coffee mornings in January.  We hope to be able to re-open next month.
Church magazine articles deadline

Your items for the "The Square" magazine should be with Catherine Collins by Saturday 28th January, please.
People Meeting Jesus: Six Bible Explorations in John's Gospel
Mondays from 16th January on Zoom and Thursdays from 19th January in-person
What holds people back from meeting with Jesus? Alternatively, what encourages them to do so? And when they meet with Jesus, what results? Anyone from any church (or none) is invited to take part.
To find out more details, please click here.
To join via Zoom, click here.
Church Meeting – Tuesday 24th January at 7.15 p.m. – on Zoom
At our previous meeting we decided that we would have this winter time evening meeting via Zoom.  Papers for the meeting are attached to the email version of the Weekly Update.
To join the Zoom meeting, please click here.
Next Update – Sunday 29th January
Trevor Jamison will edit the next Update.  To get your information in both the online and printed editions, please have it with him by Tuesday 24th January.
Keeping in Touch
You can contact your Elder, the Minister, or Church Secretary.
Minister: The Reverend Dr Trevor Jamison     Church Secretary: Alison Drew
minister.northshieldsurc@gmail.com               [email protected]
0191 290 1193         07896 899538                 0191 251 9774
Copyright © 2023 St Columba's United Reformed Church, All rights reserved.
Registered Address:
St Columba's United Reformed Church
30 Northumberland Square
North Shields, Tyne and Wear NE30 1PW
United Kingdom
St Columba's United Reformed Church Charity is a registered charity in England & Wales, number 1164784.