St Columba's United Reformed Church
30 Northumberland Square | North Shields | NE30 1PW
Weekly Update #130
6th November 2022
From the Minister                 
Every One of You is a Saint (whether you like it or not)
Co
ngratulations, you're a saint! At least, you are if you're part of the Church. That might sound like a strange idea to you, but then what's your concept of being a 'saint'? Over the last few weeks a couple of groups of people associated with Saint Columba's have been meeting, either in-person or online, to read and talk about one biblical book – Paul's Letter to the Ephesians. It's chock-full of words that still get bandied about in church today – gospel, mystery, grace, holy, revelation, saved, to name but a few. And one of the words Paul uses is 'saints'. In our group conversations some found Paul's use of the word confusing. Surely saints are especially holy people (like Saint Paul) who have been recognised and proclaimed as such by the Church? When Paul wrote to or about saints, however, he clearly was referring to everyone in the church. It follows, then, that all of us who are part of the church are saints, even if we don't feel especially saintly. It's a reminder and reassurance that no matter how important or unimportant we see ourselves as being in the life of the Church we are all equally part of it: all saints. It's also a reminder that as part of the Church, we're all called to as saintly as we can be, as often as we can be.
Trevor                                                   Image by Gerd Altmann from Pixabay
Prayer
Almighty God, in every generation your church is enriched through the love and devotion of your saints. Bless us today, and grant that we who rejoice in the fellowship of your saints, may behold at last the perfect vision of your glory; through Jesus Christ our Lord. Amen. 
Based on a prayer from The Alternative Service Book, 1980.
WORSHIP SERVICES AT ST COLUMBA'S
Worship Services at Saint Columba's 
– 
November 6th
10.30 a.m.
 'For All the Saints!' A service led by a team of Saint Columba's church members, celebrating all the saints of the Church
6.30 p.m. Zoom communion service led by Trevor Jamison, on the theme of living with a God who is with us in all places and circumstances
Worship services next Sunday- Sunday November 13th
10.30 a.m. Remembrance Sunday Service, led by Trevor Jamison – a communion service during which we remember those who have suffered and died in wartime.
Livestreamed Worship from Saint Columba's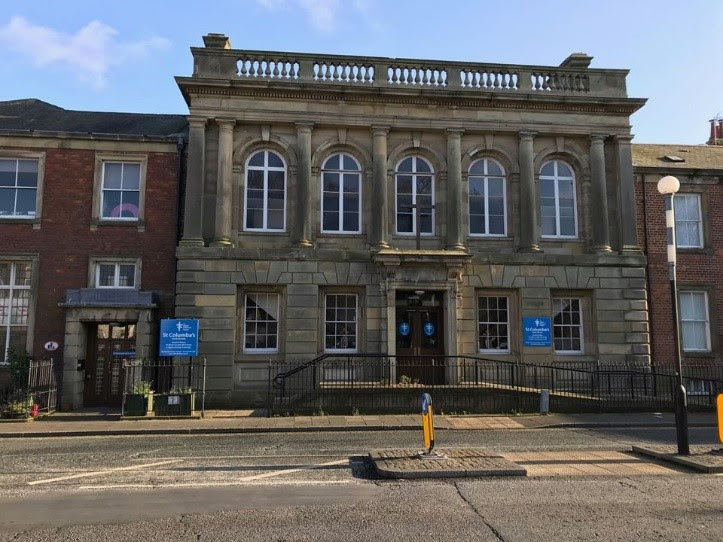 Each Sunday morning we livestream our services from Saint Columba's. To watch the service live, catch up with it later in the week, or view previous services, click here
Bible readings for this week
Job 19:23-27                                'I know that my Redeemer lives'
Psalm 17:1-9                                A prayer for delivery from those who persecute us
2 Thessalonians 2:1-5, 13-17       How to live while waiting for Christ to return
Luke 20:27-38                              Jesus is asked a question about serial widowhood
You can read the Bible passages online at https://www.biblegateway.com/
Reflection on the Readings
Jesus gets approached by a group of religious 'experts' with a question about life after death. These people are Sadducees. They were prominent in the life of the Jerusalem temple. They highly valued the first five books of their Bible, but not so much the rest of it, and they were not believers in resurrection – hence the question they asked. It's a hypothetical one, about a woman who has to marry seven brothers, each after the older one has died, in order that the family might live on through their children. This sounds very trying for her and an increasingly worrying prospect for each successive brother as the death toll rose. Jesus answers the question, emphasising that God is a God of life, not death, but his criticism of scribes a few verses later (20:45-47) suggests he was not impressed with people who make up stories about life situations in order to prove a theological point. It's better to get on with living life well in the real world.
News and Notices
Church Funds Benefit From Granny's Attic Sale
Almost four hundred and fifty pounds was raised for church funds at the Grannies' Attic Sale which took place at St Columba's on Saturday 29th October. A big thank-you to those who organised, "staffed", and otherwise participated in the sale.
Image: St Columba's United Reformed Church, North Shields
The Gospel of John in a Night – Thursday 10th November at 7.15 p.m.
Trevor Jamison takes us on a journey through John's Gospel, from 'In the beginning was the Word' … to breakfast by the lake along with Jesus – and all in an hour!
What makes this Gospel different from Matthew, Mark and Luke? Come to Saint Columba's on 10th November to find out, or watch online via the church's YouTube channel, either on the night, or later by clicking here.
Image: https://commons.wikimedia.org/wiki/File:Gospel_of_john.jpg
Next Update – Sunday November 13th
Andrew Atkinson will edit the next Update. To get your information in both the online and printed editions please have it with him by Tuesday 8th November.
Keeping in Touch
You can contact your Elder, the Minister, or Church Secretary.
Minister: The Reverend Dr Trevor Jamison     Church Secretary: Alison Drew
minister.northshieldsurc@gmail.com               [email protected]
0191 290 1193         07896 899538                 0191 251 9774
Copyright © 2022 St Columba's United Reformed Church, All rights reserved.
Registered Address:
St Columba's United Reformed Church
30 Northumberland Square
North Shields, Tyne and Wear NE30 1PW
United Kingdom
St Columba's United Reformed Church Charity is a registered charity in England & Wales, number 1164784.