St Columba's United Reformed Church
30 Northumberland Square | North Shields | NE30 1PW
Weekly Update #123
18th September 2022
From the Minister                   'Ordinary Dying'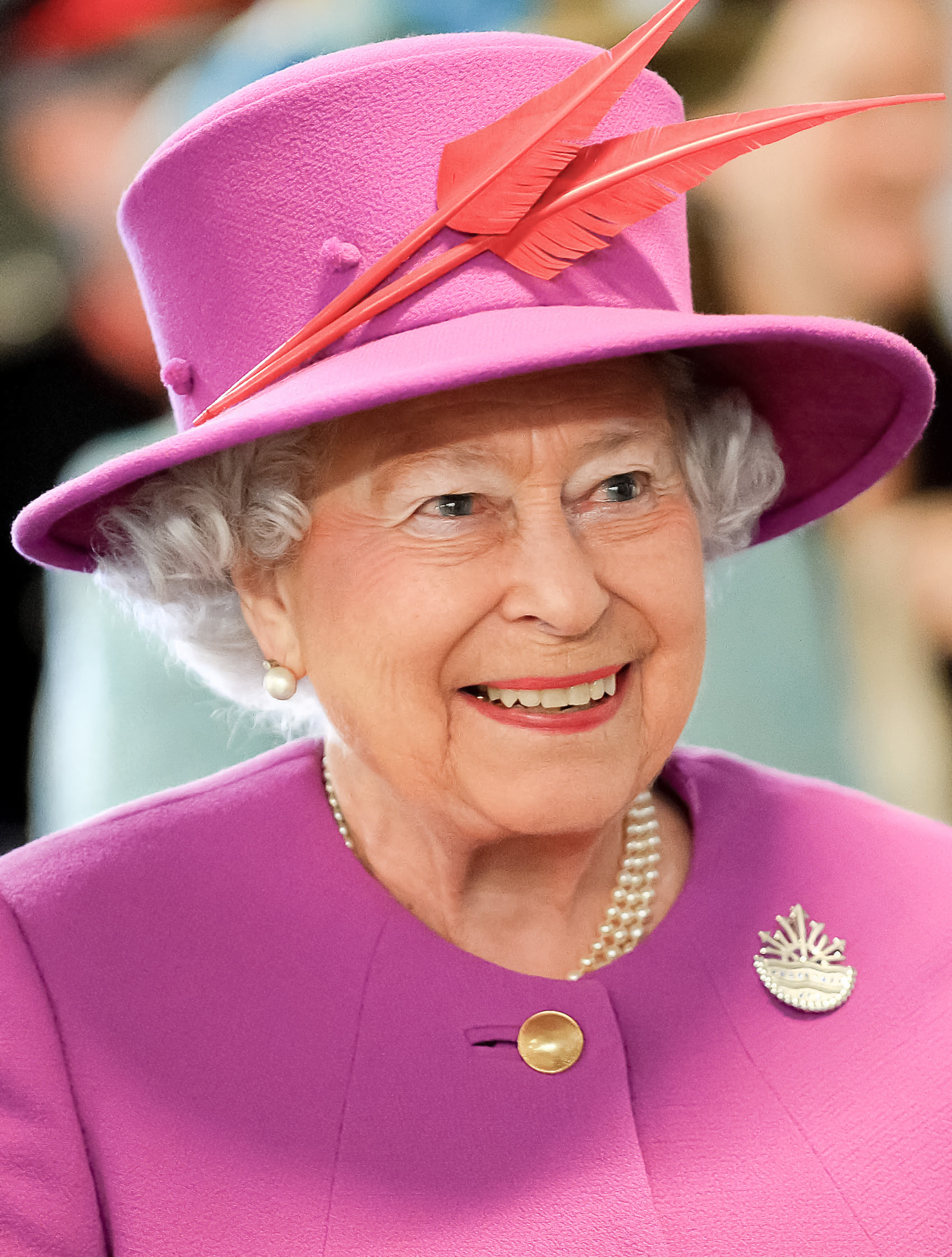 Dr Kathryn Mannix is a retired palliative care doctor. If you ever get the chance to read her book, With the End in Mind: How to Live and Die Well, I thoroughly recommend it.
Very recently she posted online about the death of Queen Elizabeth, and how her death was representative of the stages of 'ordinary dying.' As the Queen's body wearied, Mannix observed, she needed to reduce activities and delegate some tasks, but her mind remained sharp. She was less energetic each year, but life expectancy could still be managed in years. After Prince Philip died she was more tired, appeared less often, and was visibly frailer, changing month by month, indicating life expectancy measured in months. She began to make wishes clear, for example, concerning that Charles's wife was to be Queen Consort. She 'hung on' for some important events (as many do), such as her Platinum Jubilee celebrations, and appointing a new Prime Minister. Now at Balmoral, requiring the new PM to come to her signalled she was too tired to travel. With all missions, arrangements and duties complete, and with family gathering, she was in the last stage of dying.
Kathryn Mannix then writes, 'She has demonstrated the phases of ordinary dying to us all. How dying is mainly living, after all. And how, in the end, we can all plan ahead, address the unfinished business in our lives, and die with symptoms well-managed, even in our own bed if circumstances permit … rest in peace, Ma'am.'
Of course, the process of dying is not so straightforward for us all, but we can be thankful that it is way for most of us, as it was for Her Majesty Queen Elizabeth.
Trevor
Photo: Joel Rouse/Ministry of Defence – nagualdesign, published under the Open Government Licence 3.
To read the piece by Kathryn Mannix, click here.
Prayer
Lord, support us by your grace through all the hours of life's day: until the shadows lengthen, the busy world is hushed, the fever of life is over, and evening comes. Then Lord, in your mercy, grant us a safe lodging, a holy rest, and peace at the last; through Jesus Christ our Lord. Amen.
Prayer attributed to John Henry Newman (1801-1890)
WORSHIP SERVICES AT ST COLUMBA'S
WORSHIP SERVICES THIS SUNDAY – 
Sunday 18th September
10.30 a.m. Service at church
, led by Sgt-Maj Stephen Cook
(Trevor Jamison is leading worship at Jesmond United Reformed Church)
NEXT WEEK – Sunday 25th September
10.30 a.m. HARVEST SERVICE at church, led by the Revd Dr Trevor Jamison
There will be a collection of food items for NiteBite at this service.
6.30 p.m. Communion service at church, led by the Revd Dr Trevor Jamison
'Harvest and Creation'.
A bonus song
A fun song concerning our 'Creator God' – by Nick and Becky Drake
Or if you prefer it with actions!
Bible readings for this week
Jeremiah 8:18-9:1                Joy is gone. When will restoration come?
Psalm 79:1-9                        Will God be angry forever or forgiving now?
1 Timothy 2:1-7                    Pray for everyone, which includes those in high positions
Luke 16:1-13                        The rich man, his manager, and murky financial dealings
             
You can read the Bible passages online at https://www.biblegateway.com/
Reflection on the readings                             Jesus's Most Puzzling Parable
The prize for the most puzzling parable preached by Jesus must go to the 'parable of the dishonest manager' in Luke 16:1-13. Accused of squandering his master's property, the manager is threatened with dismissal and poverty. He calls in the master's debtors and forgives all their debts, putting them in his debt for this favour. Jesus commends the manager as shrewd, and as a role model for his disciples! Presuming that Jesus was not having an off-day, or that the parable has not been garbled in its transmission over the years, what on earth is it about? Here are a couple of thoughts. First, in the parable, the manager is accused, but no evidence is offered concerning his guilt (the title of the parable is traditional, not part of the biblical text itself). Maybe those who are victims of unjust circumstances are given more moral leeway in how they respond to their situation. Second, none of us are innocent about everything. Getting ourselves to a more virtuous position might take a while and not all our actions will be virtuous on that journey. What do you think?
A Hymn that responds to the readings
A hymn that asks for God's guidance in all the aspects of our lives:
Teach me, my God and King, by George Herbert (1593-1633)
News and Notices
Exploring Ephesians – one session postponed, one continues
Trevor Jamison continues to lead eight weekly sessions on The Letter to the Ephesians, at 7.15 pm. on Mondays on Zoom, repeated on Thursdays in-person at Saint Columba's. Details about the series is available here.
Monday 19th September on Zoom – session postponed until Monday 26th
Thursday 22nd September at Church – Session 2: Being One New Humanity (2:1-22)
No previous knowledge about Ephesians is assumed or required. As well as members of Saint Columba's, those from other churches (or no church) are invited to take part, either online or in-person. All that's needed is a willingness to talk to others and to listen to them.
Click on the link to take part on Zoom.
Macmillan's World's Biggest Coffee Morning – contributions sought
On Friday 30th September, HANDS is hosting a coffee morning at Saint Columba's, as part of the effort where people all over the UK host coffee mornings and donations raised are made to Macmillan Cancer Support. In addition to those provided by HANDS members, donation of cakes brought on the day would be very welcome.
Image: World's Biggest Coffee Morning logo by Umangjoshi91, CC BY-SA 3.0, via Wikimedia Commons
In Front of the Camera – Saturday 1st October at 10.30 a.m.
Now that we are recording our church services on camera do you wonder how you will look if you are up at the front of the church, perhaps when reading or leading prayers?
Then come along to church on Saturday 1st October at 10.30 a.m. and be reassured that there's nothing to be frightened about!
Photo by Samantha Borges on Unsplash
Compassion UK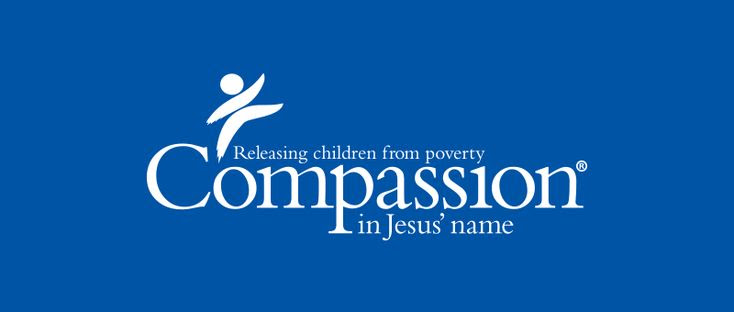 For several years, the Church through our congregation has supported children in Uganda and Rwanda and continues to do so. This gives the children access to education, health support, alongside care and love for the family which is needed now more than ever. If you would like to be part of this very worthwhile cause please see Shirley.
Next Week's Update
The next Weekly Update will be edited by Trevor Jamison. To get your information in both the online and printed editions, please have it with him by Tuesday.
Keeping in Touch
You can contact your Elder, the Minister, or Church Secretary.
Minister: The Reverend Dr Trevor Jamison     Church Secretary: Alison Drew
minister.northshieldsurc@gmail.com               [email protected]
0191 290 1193         07896 899538                 0191 251 9774
Copyright © 2022 St Columba's United Reformed Church, All rights reserved.
Registered Address:
St Columba's United Reformed Church
30 Northumberland Square
North Shields, Tyne and Wear NE30 1PW
United Kingdom
St Columba's United Reformed Church Charity is a registered charity in England & Wales, number 1164784.