St Columba's United Reformed Church
30 Northumberland Square | North Shields | NE30 1PW
Weekly Update #120
7th August 2022
("Summer Special" Edition – next Update will be for Sunday 4th September)
From the Minister                 A Summer of Sport?
So, a summer of sport continues, which may fill you with joy or gloom, depending on your feelings about sport. The Lionesses won at football, and the BBC reported that 'the nation' rejoiced (one of those 'EBC' moments from the BBC). Now competitors from around the world have converged on Birmingham for the Commonwealth Games, a celebratory affair that skips over the former name for the occasion – The Empire Games – and what that might imply about our shared past. Of course, some will say, 'the past's the past,' though maybe some of the same people will savour an English victory all the more if it's over Germany. And just to demonstrate that the unsporting boot is sometimes on the other foot, a Northern Irish person, one happily living in England, once remarked to me in passing, "of course, with the possible exception of cricket, there's always a certain sense of satisfaction when England lose to anyone." Competitive sport is more than just a game. It taps into a host of current and historical aspects of our shared life. Feel free to enjoy it all, but let's make sure to play together nicely.
Trevor
Minister on holiday
Trevor Jamison will be on holiday from 11th August, returning to lead worship on Sunday 4th September. If you have a significant, urgent matter to discuss please contact the Church Secretary, Alison Drew, in the first instance.
Prayer
God help me today to honour you in all I do and say in this arena of sport and life. May my love and worship of you supersede all things in my heart today whether I win, lose or draw. Amen.Based on a prayer from Athletes in Action.
WORSHIP SERVICES AT ST COLUMBA'S
WORSHIP SERVICES THIS SUNDAY – 
Sunday 7th August
10.30 a.m.    A service led by Trevor Jamison, on the theme of having a vision for the future, for ourselves and for others.
6.00 p.m.      Churches Together Service at Church of the Holy Saviour, Tynemouth
Services during August at Saint Columba's and Churches Together
Saturday 13th August – NOTE THE DATE
5.30 p.m.      Service at St Joseph's Roman Catholic Church, Chirton
14th August
10.30 a.m.      Service at St Columba's, led by Mr John Drew
21st August
10.30 a.m.      Service at St Columba's, led by the Revd Jack Macadam
4.00 p.m.      Christ Church – the work of the Fishermen's Mission
28th August
10.30 a.m.      Service at St Columba's, led by the Revd Rob Hufton
6.30 p.m.      Churches Together service – at St Columba's
CHURCHES TOGETHER SERVICES DURING AUGUST
2022 sees the return of the highly popular weekly Churches Together in North Shields services during August. Each service is in the style of the host congregation. Do come and participate in these services, at St Columba's and elsewhere:
Bible readings for this week
Genesis 15:1-6                    God appears to Abram in a vision
Psalm 33:12-22                   Depending on God's love and attention to everyone
Hebrews 11:1-3, 8-16          Faith – 'the assurance of things hoped for'
Luke 12:32-40                     Be ready: the 'Son of Man' comes at an unexpected hour
             
You can read the Bible passages online at https://www.biblegateway.com/
Reflection on the readings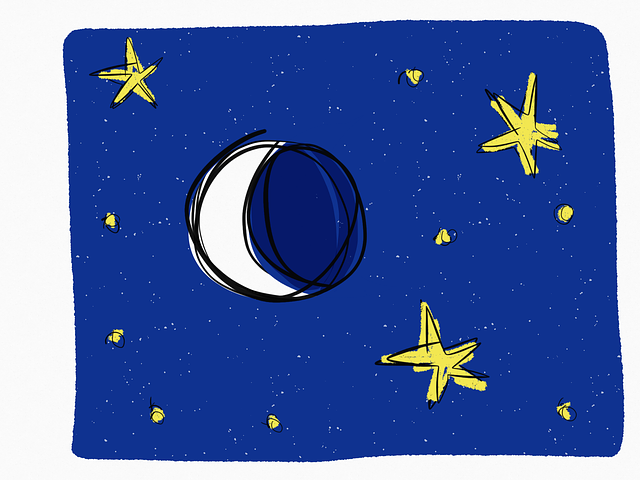 In a vision (Genesis 15:1), God brought Abram outside and invited him to count all the stars if he could. Then God said to Abram, 'So shall your descendants be' (15:5). The people of the three 'Abrahamic faiths' – Jews, Christians and Muslims – all regard Abraham as our ancestor. That accounts for about 4.2 billion people in today's world; more than Abram could have counted. God cares about individuals, like Abram, you, and me. At the same time, though, God's vision for the future is larger than anything we can envisage or count.
A Hymn that responds to the readings
The God of Abraham Praise – sung by the choir of the Cathedral of St John the Divine, New York
News and Notices
Church Meeting Minutes
Minutes from the Church meetings on 26th June and 19th July are available with the email and paper versions of the Weekly Update.
Saturday Morning Coffee takes a break in AugustSaturday morning coffee at the church hall is taking a break for the month of August, but will resume again in September.

Image by Nicole Köhler from Pixabay
Café 2.21 Thank-You
Café 221 would like to say a big thank you to all those who helped to put tables and chairs away last Sunday evening and generally tidy up the hall.
Granny's Attic Sale – Saturday 13th August
10.00 a.m. – 12.00 p.m.
(Bring items for the sale to church on Friday 12th August, between 2 and 4 p.m.)
Learning About Creating Worship in Teams – 3rd September
Northern Synod are offering a training day for people who are involved or interested in 'Creating Worship in Teams' – 3rd September 2022 at St James's Church, Newcastle between 10.00 and 3.00 pm. It will be led in the morning by Chris Eddowes, an Assembly Accredited Lay Preacher from Hartlepool URC. After lunch there will be time to create worship together. For further information see here and/or contact John Drew.
Next Update – Sunday 4 September
The next Update will be edited by John Drew. To get your information in both the online and printed editions, please have it with him by Tuesday 30th August.
Keeping in Touch
You can contact your Elder, the Minister, or Church Secretary.
Minister: The Reverend Dr Trevor Jamison     Church Secretary: Alison Drew
minister.northshieldsurc@gmail.com               [email protected]
0191 290 1193         07896 899538                 0191 251 9774
Copyright © 2022 St Columba's United Reformed Church, All rights reserved.
Registered Address:
St Columba's United Reformed Church
30 Northumberland Square
North Shields, Tyne and Wear NE30 1PW
United Kingdom
St Columba's United Reformed Church Charity is a registered charity in England & Wales, number 1164784.